On the eve it became known that the militiamen of Slavyansk detained the mission of OSCE military observers, whom they suspected of spying "under the cover of" an international mission, reports
RIA News
.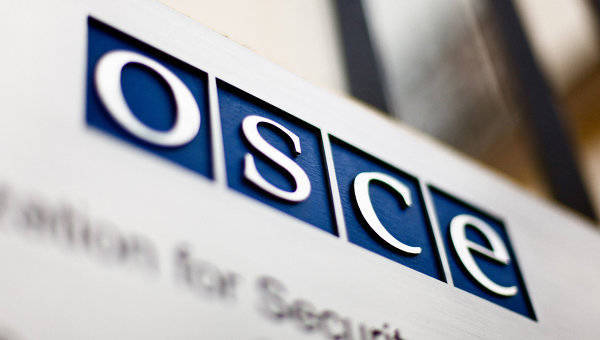 The militiamen of Slavyansk expressed their readiness to discuss the fate of the OSCE military observers detained by them with official representatives of Russia, commander of the national militia Igor Strelkov said at a briefing on Saturday.
"We do not trust the Ukrainian side," said Strelkov.
On the eve it became known that the militiamen of Slavyansk detained the mission of OSCE military observers, whom they suspected of spying "under the cover" of an international mission.
The military cards of Slavyansk with marked roadblocks, ammunition, military tokens were found in the detainees, another militia representative said on Saturday morning. Also, the journalists were presented the documents of the detainees in the names of John Christensen (Denmark), Krzyshtof Kobelski (Poland), Axel Schneider (Germany), Yngwie Thomas Johanson (Sweden), in which OSCE military observers were called "officers." In total, the delegation had 12 people - four Ukrainians, four Germans, a Swede, a Dane, a Pole and a Czech.
"The delegation also had an officer in the Ukrainian General Staff, Colonel Igor Turansky. We consider the detainees prisoners of war and will change them to our prisoners under martial law, in particular to Pavel Gubarev (proclaimed by the" people's governor "of the Donetsk region at the rally in Donetsk 1 in March - ed. ) ", - said at the morning briefing the head of the provisional government of the" Donetsk People's Republic "Denis Pushilin. He assured journalists that the detainees are being treated well.
As the Russian Foreign Ministry said on Saturday, the Russian side is taking measures to resolve the situation that has arisen in connection with the detention of military inspectors of a number of OSCE states under Slavyansky within the framework of existing capabilities.