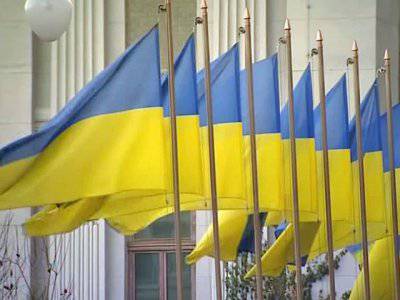 Due to the acute shortage of funds, the Ministry of Internal Affairs of Ukraine turned to its own population for help in equipping their special forces with "everything necessary for the effective accomplishment of combat missions" - from "Kevlar helmets and body armor" to "underwear and personal care products". The Ministry of Internal Affairs offered Ukrainians to transfer the necessary funds to a special account, or "provide material assistance in kind, transferring equipment and things directly to the commanders of the special units of the Ministry of Internal Affairs in the oblasts."
The ministry expects to recruit at least eight thousand "patriotic citizens" of Ukraine to form 30 special forces in 18 areas. "The total number of such units today is defined as eight thousand fighters who need to be outfitted, deployed, trained and armed. 30 of such units is being formed in 18 regions of Ukraine from among the local residents," the Ministry of Internal Affairs specified.
Earlier it was reported that the appointed Verkhovna Rada Acting Minister of the Interior Arsen Avakov decided to create a corps of special forces of the Interior Ministry numbering up to 12 thousand people. The message of the Ministry of Internal Affairs said that first of all the special forces would be created in the east and south of the country, and then in the central and western regions.
The appeal to the population of the Ministry of Internal Affairs explained that "austerity of resources and sequestration of state expenditures", which do not allow to allocate sufficient funds for the functioning of special units.