On April 25 in Kiev, the Ukraine-Russia: Dialog congress, presented with great fanfare, was launched, initiated by Mikhail Khodorkovsky. Such famous figures as Dmitry Bykov, Yury Lutsenko, Alexey Venediktov, Mustafa Dzhemilev and others were invited to the congress. Information on the topics that have been identified as the main ones, as well as on the development of the so-called "road map", is presented on our website in the material
"Kiev takes dear guests"
.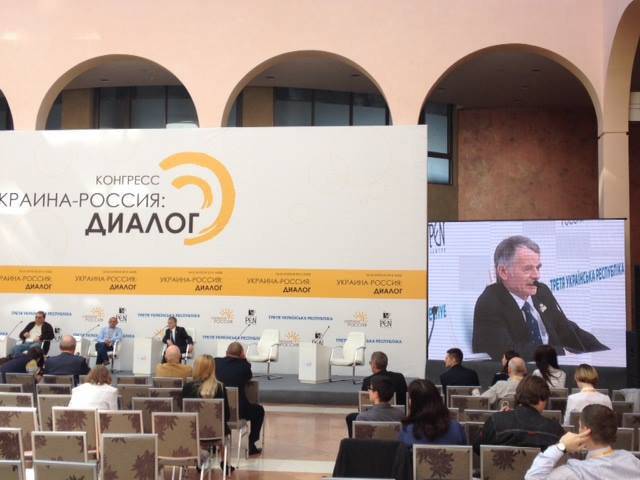 Guests have come cheap in the truest sense of the word. In the news microblog LifeNews published information that Khodorkovsky paid 50 thousand dollars for the flight of Russian "oppositionists" to Kiev. Is it a lot today for Khodorkovsky? - Only Khodorkovsky himself can answer this question.
One of the guests invited to the congress from Ukraine is Mustafa Dzhemilev, who once again practiced Russophobian eloquence, mentioning "the machinations of the FSB" and "the need to resist the occupation of the Crimea". Dzhemilev said that he was waiting for 18 provocation on May - the next anniversary of the deportation of the Crimean Tatars. This statement of Dzhemilev was not left unnoticed by the Crimean Tatars themselves, saying that if there were provocations, they know perfectly well who will be the first provocateur — Mustafa Dzhemilev.
From thinking about the role of the FSB and the "provocations" of 18, May Dzhemilev suddenly turned to the conversation that the Crimean Tatars are categorically opposed to creating a gambling zone on the peninsula.
Meanwhile, there were rallies all over Crimea, in which the Crimean Tatars came out against the extremist appeals of Dzhemilev and openly announced that Dzhemilev was an agent of the West and that he could not represent the interests of the Crimean Tatar people.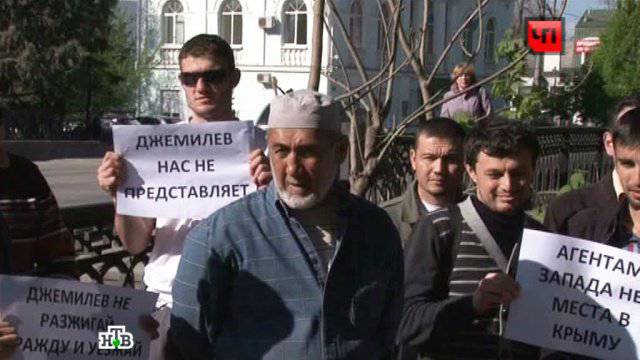 In the interview
NSN
Representatives of the Crimean Tatar organization "Sebat" stated that they are ready to speak with the support of the south-east of Ukraine.
For reference: Mustafa Dzhemilev - people's deputy of the Verkhovna Rada of the Batkivshchyna Party, the former head of the Crimean Tatar Mejlis. Dzhemilev called on the West not to recognize the results of the referendum and to send a "peacekeeping mission" to Crimea, reporting from some sources that no more than a third of voters allegedly voted at the Crimean referendum. At the same time, Dzhemilev does not name "sources".