Ministry of Foreign Affairs of the Russian Federation
issued on its official website a statement on the settlement of the crisis in Ukraine, in which Kiev criticized the failure of Kiev to fulfill its commitments related to the Geneva Agreements.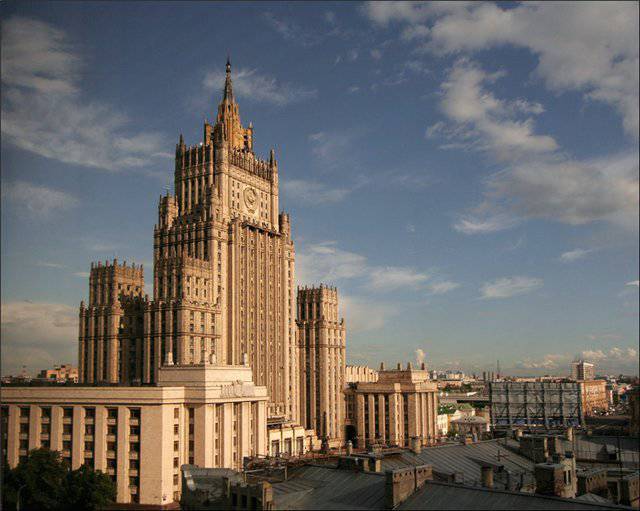 In recent days, the Ukrainian side has been reiterating a lot about the allegedly rigorous implementation by it of the Geneva Statement of 17 on April 2014. However, in reality, everything in Kiev is exactly the opposite.

As you know, one of the key provisions of this document was the requirement to immediately begin a broad national dialogue in the framework of the constitutional reform process, which should be "inclusive, transparent and accountable", involving all regions and political forces of Ukraine, allowing for the comments of the public and the proposed amendments. .

The Party of Regions of Ukraine published and proposed to discuss the draft Memorandum of National Unity of the Verkhovna Rada of Ukraine, which, according to the Russian side, contains constructive proposals to stabilize the situation in the country, which should be a unifying platform in the name of preserving the unity and integrity of the state and achieving civil consent. The draft Memorandum, in particular, contains such an important provision as the constitutional consolidation of the Russian language as the second state language.

However, the current parliamentary majority ostentatiously refuses to consider this document, which clearly demonstrates the total reluctance of deputies from the ruling coalition in a broad constructive dialogue to look for ways out of the deep political crisis in the country.

We again call on the Ukrainian side, not in words, but in practice to demonstrate a sincere desire to find a national accord in Ukraine.
On the eve, Russia's permanent representative to the UN, Vitaly Churkin, said that if the situation in the south-east of Ukraine does not stabilize, the Russian Federation will initiate the convocation of an extraordinary meeting of the UN Security Council. Vitaly Churkin on the program "Sunday Evening with Vladimir Solovyov":
If the use of force against the protest movement in the south-east of Ukraine continues, we will convene an emergency meeting of the Security Council. America is at a crossroads. The United States has already realized that they cannot command everything in the world, but they cannot translate it into another way of behavior. They feel uncomfortable when they see the other pole of power.
If an extraordinary meeting of the UN really takes place in the near future, then China may well take a more outspoken anti-American stance after Barack Obama, while visiting Japan, called the island of Senkaku (Diaoyu) Japanese.