Today (on Friday 25 of April) at the airport of the city of Kramatorsk MI-8 helicopter exploded. An administrative building was severely damaged by the explosion, and the An-2 plane standing nearby was completely destroyed. This information to the portal
"Russian Spring"
presented the director of Kramatorsk airport, who immediately announced that the helicopter was fired upon by Russian saboteurs. These words of the director of the airport met with ridicule.
According to the preliminary version, the rotary-wing blast occurred while the engines were warming up. The helicopter was used to spread propaganda leaflets over the city. Leaflet text: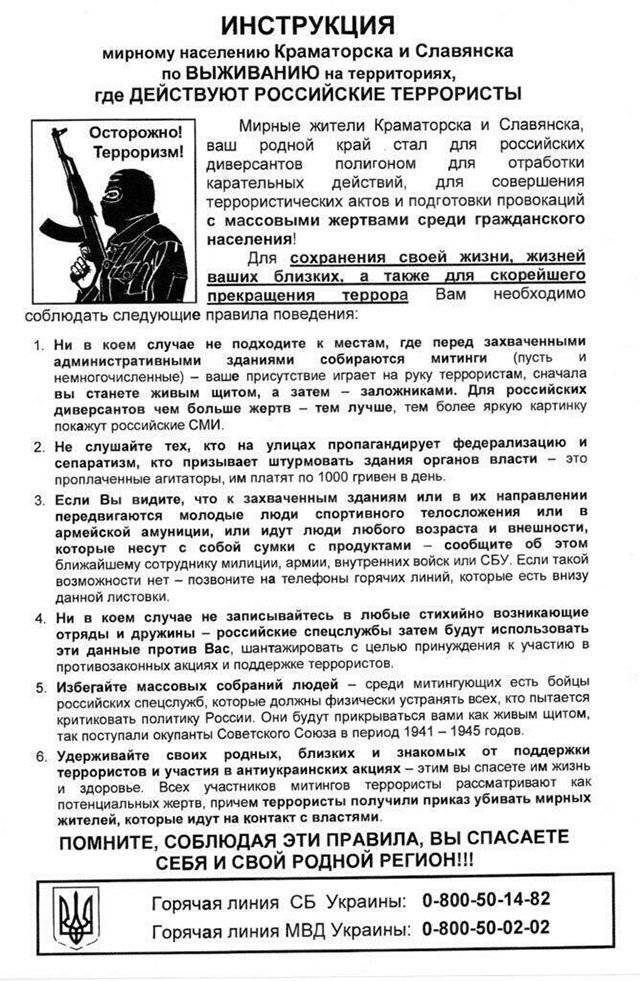 Immediately after the explosion of the helicopter, information appeared in the Ukrainian media that allegedly a certain eyewitness had witnessed with his own eyes how a Russian mercenary with a beard was shooting at a helicopter with a grenade launcher. The same witness (reports portal
"Isle"
), as it turned out, even knows the "call sign" of the "mercenary". And this call sign is Babai. The bearded man allegedly drove up to the airport by car, got out, climbed onto the roof, fired a grenade launcher and calmly drove away.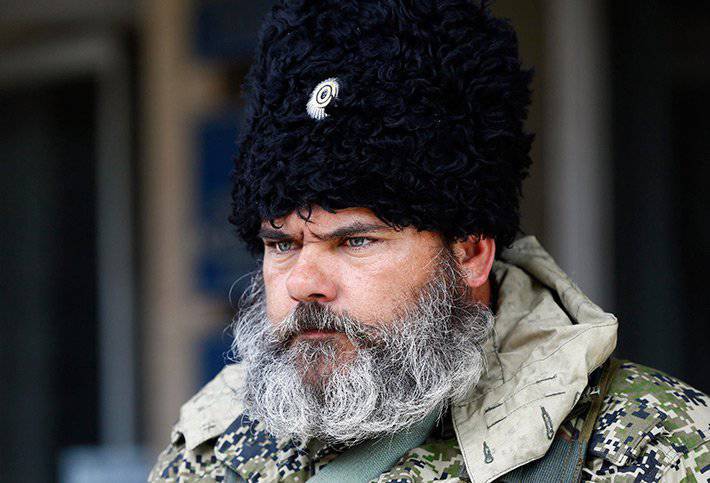 Interfax
reports that residents of one of the houses located near the airport, heard three shots. According to local residents, the shots were fired from different points.
Soldiers of the people's self-defense of Kramatorsk (Donetsk region - Donetsk People's Republic) in an interview
RIA News"
stated that it was they who fired at the helicopter:
Our soldiers approached the airfield, fired an RPG in the direction of the helicopter that was standing on the field. There was an explosion. The servicemen began to shoot at ours with machine guns, ours retreated.
According to preliminary information, one person was injured as a result of the shelling of the helicopter - the crew commander, who received a fracture by jumping out of the helicopter.
His version of the incident offers the SBU. According to this version, a sniper shot into the helicopter's fuel tank.
Footage from the scene: