Provocative messages about the situation in the south-east of Ukraine, distributed by the Kiev media, have reached a new level. According to the message
"RT in Russian"
Today, several publications have appeared on the atrocities attributed to protesters in Slavyansk.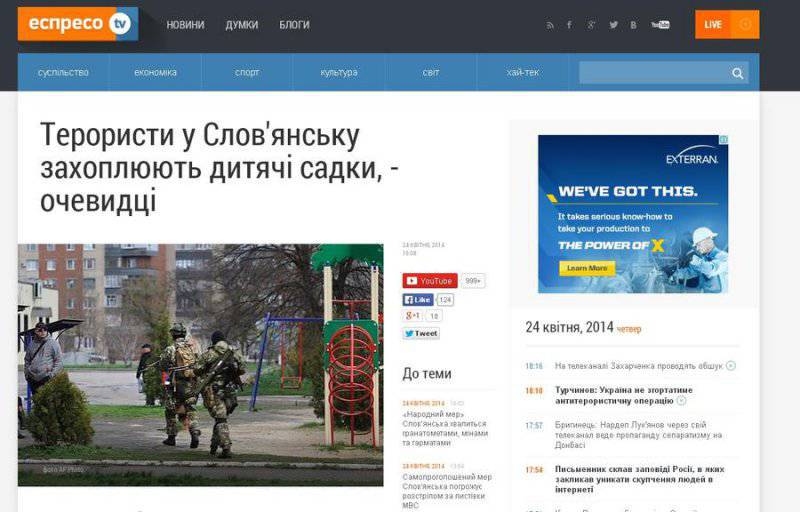 "The self-proclaimed mayor of Slavyansk Vyacheslav Ponomarev gave the command to his armed militants to take kindergartens. The mayor also gave the command to use Putin's tactics to hide behind women and children, one of them says. - Parents who came to take their children from kindergarten, faced with the fact that children do not give them under various pretexts and argue that parents should fight on the side of the "Donetsk Republic".
This statement is confirmed by references to the words of anonymous eyewitnesses, as well as a message from journalist Roman Burco in one of the social networks.
It is worth recalling that the Ukrainian army attacked a key checkpoint at Slavyansk by order of the acting. President of Ukraine Alexander Turchinov. There are reports of dead and wounded.
In addition, the Ukrainian army began to distribute campaign leaflets reporting the threat of hostage-taking and terrorist attacks, notes
"RT in Russian"
.