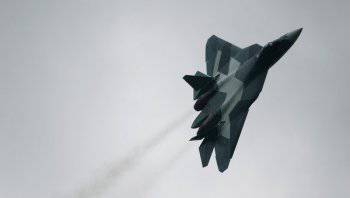 According to the
RIA News"
With reference to the words of the General Director of the Stavropol Radio Plant Signal, in the near future, the company that is part of the Radio Electronic Technologies concern will start supplying the first Himalayan electronic warfare stations with which the T-50 fighters will be equipped.
Serial shipments of T-50 fighters are scheduled for 2016 year. Last winter, the Air Force received the first T-50 for testing.
At the moment, the fifth generation fighter is only in the US military. These are the F-22 and F-35 aircraft.
The new station of electronic warfare is one of the key systems T-50, which has smaller dimensions than the station of the previous generation. Earlier it was reported that the new fighter will be equipped with unique units and systems that will reduce the overall weight of the aircraft and increase its service life.
Recall that the first flight of the PAK FA T-50 fighter project took place on 29 on January 2010 in Komsomolsk-on-Amur.
Concern "Radioelectronic Technologies" was founded in 2009. It is part of the Rostec State Corporation. The main direction of his activity is development and production
aviation
, naval and ground radio-electronic complexes and systems of military, civil and dual-use.