According to the chairman of the Central Election Commission of Ukraine, Mikhail Okhendovsky, it is impossible. So he said live on "5-th channel" of Ukrainian television on the eve, reports
INTERFAX.RU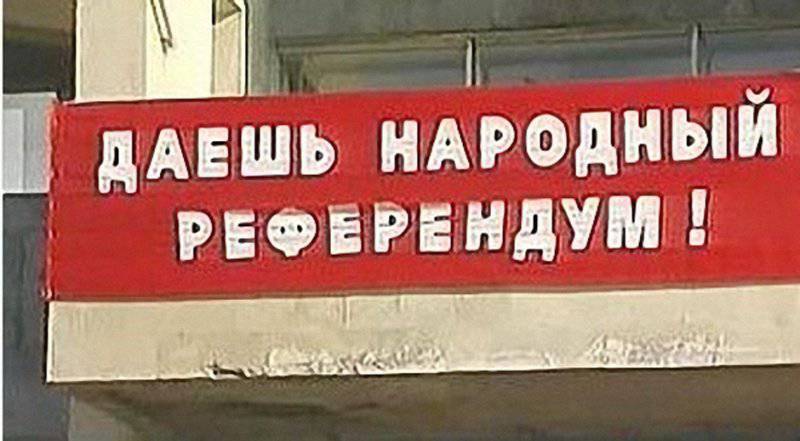 He justified this by saying that when deciding on the status of individual territories, it is necessary to ask the opinion of voters throughout the country. At the same time, it is necessary to proceed from the fact that Ukraine is a unitary state. At the same time, according to KM.RU, he stressed that even an all-Ukrainian referendum can be risky, since the political consequences of the will of the residents and the legal result can be completely different.
Okhendovsky recognized that the country needed a law on a local referendum, while, however, noting that there should be some restrictions on the subject of the referendum.
The head of the CEC would also like the law to be submitted to parliament.
Recall that on May 11 and 18 in several regions, including Lugansk and Donetsk regions, local referendums are scheduled. Okhendovsky does not exclude the possibility of holding a nationwide referendum in conjunction with the election of the President of 25 in May.