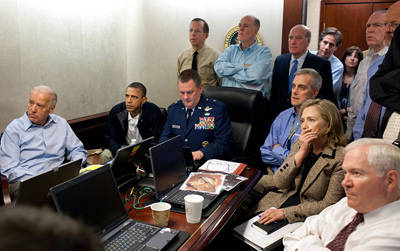 Bin Laden was unarmed and did not use his wife as a human shield. Obama did not see the moment of the murder.
A spokesman for US President Jay Carney announced on Tuesday that the latest details about the death of "terrorist number one" were unreliable.
He stated that bin Laden was unarmed and did not use his wife as a human shield.
The White House also denied that one of the terrorist's wives was killed.
Now they declare that the woman received only a slight wound in the leg.
According to Carney, the criminal's spouse was desperately fighting for her husband's life and attacked the American fighters who broke into her home.
Earlier, the deputy national security adviser to the US, John Brennan, said that Bin Laden, along with his colleagues 40, had been shooting back from American Special Forces troops and hiding behind his wife, who was killed.
"He shot from behind her back," a senior official reported.
- Osama resisted. And he was shot in an exchange of fire, "another employee of the presidential administration confirmed his colleague's statement at a briefing that day. - Our fighters, entering the room where bin Laden was, met with strong resistance from his side and were forced to take the necessary measures.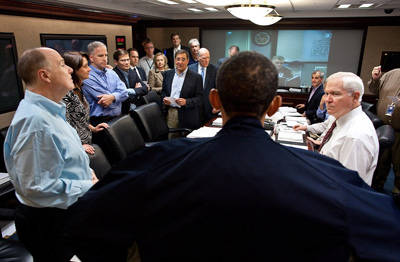 However, on Monday night it turned out that bin Laden was shot unarmed.
One of the White House staff who attended the live video viewing from the site of the liquidation of the "terrorist number one" is sure that this was not the case.
- I don't remember having him
weapon
, - he said.
The White House still cannot decide to publish bin Landen's liquidation cadres.
Representatives of the US government assured journalists that real cadres are too cruel to be made public.
Nevertheless, the CIA is convinced of the need to show the world the murder of "terrorist number one."
According to management officials, sooner or later, these cards will appear, as well as the shooting of bin Laden's "funeral" at sea.