As the
"INTERFAX"
With reference to the newspaper "Dziennik Polski", Poland plans to purchase American F-35 fighter jets.
According to the Polish edition, all the details of the possible deal are still unknown. Polish Minister of Defense Tomash Simonyak does not give exact answers to questions and notices that at the moment we are not talking about concrete decisions. According to the newspaper, the acquisition of new fighter jets is the long-term plans of the country's defense ministry.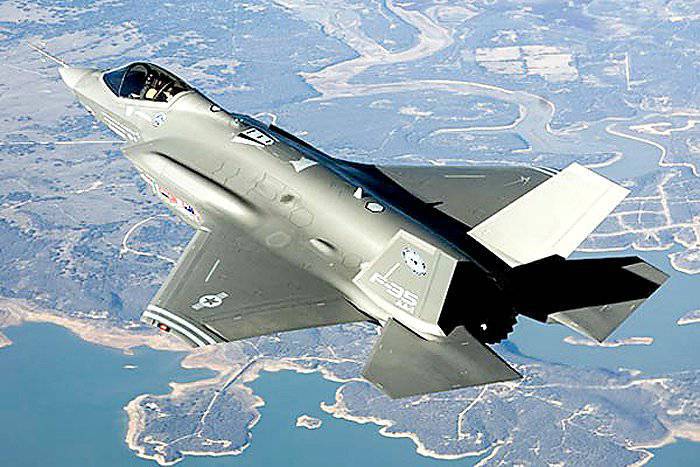 The plans of the military department of the country may include the purchase of four squadrons of new F-35 fighters, i.e., more than 60 vehicles. A serious problem remains their high price - $ 200 million for one fighter without additional equipment. Experts believe that any decision to purchase F-35 will be the result of pressure from the United States.
Ранее
"LENTA.RU"
reported that initially in terms of the plan was to buy the new fighter 16 F-16 Fighting Falcon latest version. Their purchase was planned in the 2018 year, and the delivery of the first aircraft was planned for 2019-2022 years. At the beginning of 2014, the program has changed. In particular, the F-16 purchase item was deleted from it; it was replaced by a record of the need to purchase fifth-generation 64 fighters.
According to the updated document, in 2020, it is planned to allocate 170 million zlotys (56,2 million dollars) for the purchase of new combat aircraft, and deliveries of new fighters should start in 2021. All deliveries should be completed in the 2030 year, and in the first years I will deliver two vehicles per year, and then gradually increase to four and six units of equipment per year, respectively. From the beginning of the supply of fighters Poland will pay for them at 350 zł million per year.
Polish economists believe that such spending can significantly undermine the state of the Polish economy.