Reportedly
Christian Science Monitor
The US Department of Defense has asked Congress not to impose sanctions on Rosoboronexport, which supplies helicopters from the Afghan army.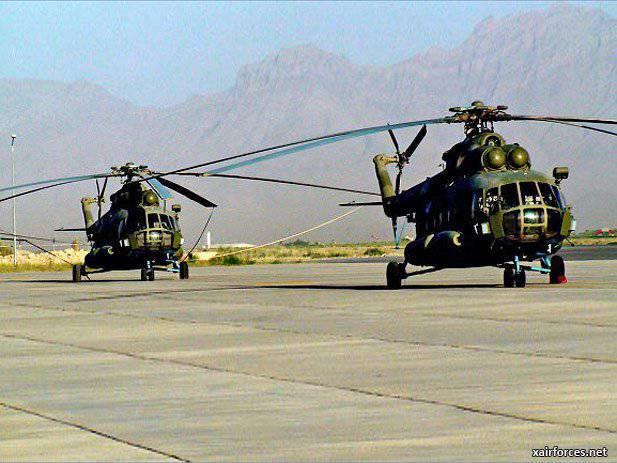 The US Congress is preparing a package of sanctions against Russia and, in particular, against Rosoboronexport, which is also suspected of supplying arms to Iran and Syria. However, the Pentagon asks senators not to impose sanctions on an organization that, in addition, supplies Mi-17 helicopters to the Afghan armed forces.
In Congress today, many people oppose the procurement of Russian
weapons
for the army of Afghanistan on the money of American taxpayers. At the same time, Afghans need easy-to-operate and maintain helicopters, such as the Mi-17, but they lack the specialists to operate and maintain them now. Moreover, they will not be able to pass 18-20-month training for shipment to the United States.
Sanctions against the Russian exporter were imposed under George W. Bush, but were lifted by Barack Obama in the era of "reset relations". This time it is proposed to terminate the contract, according to which the Russian side should supply another 21 helicopter. It is proposed to terminate the contract without paying a fine. Instead of Russian helicopters, it is proposed to supply American CH-47 "Chinook" manufactured by Boeing.
Recall that, according to reports
ITAR-TASS
, in 2013, by Rosoboronexport and the US government, a contract was signed for the delivery of a consignment of 30 vehicles to Afghanistan, of which 6 were already delivered in February. The rest will be transferred throughout the year in batches of 6 pieces. A total of 63 Mi-17B5 worth 1,333 billion dollars is planned for delivery.