The airborne transport helicopter Mi-8MSB-B has been adopted by the Ukrainian Armed Forces. The corresponding decree was signed by Mikhail Koval, Acting Minister of Defense of Ukraine. This was reported
"RIA News"
with reference to the Ministry of Defense of Ukraine.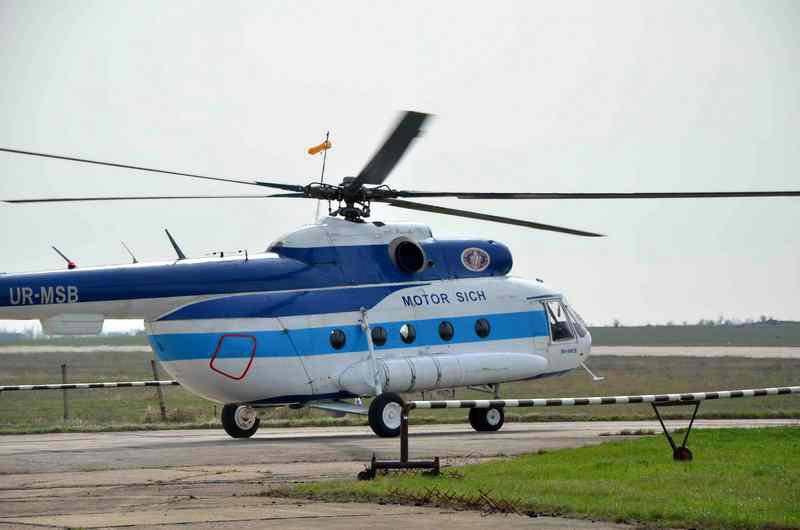 According to the Ministry of Defense of Ukraine, the helicopter will be used to carry out air transport, training, search and rescue, and air surveillance. And also to perform tasks related to increasing the mobility of all the Armed Forces of Ukraine.
Mi-8MSB-B is an upgraded version of the Mi-8T helicopter. The modernization of the Mi-8T combatants includes the replacement of the flight data recording system with a system for collecting, recording and processing flight information; installation of an emergency radio beacon, as well as a temperature control unit.
The most significant upgrade is the replacement of the TV2-117 engine with the TV3-117ВМА-СБМ1В 4Е series engine.
These engines inherited the best design solutions aimed at providing higher parameters and resources that were worked out on the base engine. New modification has takeoff power1500 hp and the speed of rotation of the free turbine 12000 r / min. These parameters correspond to the output parameters of the TV2-117 engine, which are regularly installed on Mi-8T type helicopters, which makes it possible to exclude replacement of the gearbox and transmission during modernization and significantly reduce the cost of this work.
The advantages of the helicopter with new engines are:
- preservation of take-off power 1500 hp to temperature + 55 ° С and to height 4600 m;
- increased resource indicators: before the first repair - 5000 h (instead of 1500 h) and assigned - 15000 h (instead of 12000 h);
- lower specific fuel consumption (savings up to 20%) and, as a result, a large flight range;
- facilitated start-up at high temperatures and high mountains;
- ease of maintenance, high maintainability and reliability;
- steady work in conditions of high dustiness and smoke;
- lower life cycle cost.
Recall that the Ukrainian soldiers are now actively involved in the special operation in the south-east of Ukraine, covered by rallies of supporters of federalization.