According to the agency
ITAR-TASS
US President Barack Obama at a meeting in Tokyo with Japanese Prime Minister Shinzo Abe said that there would be no US military intervention in Ukraine, and a way out of the current situation could still be found without the use of force.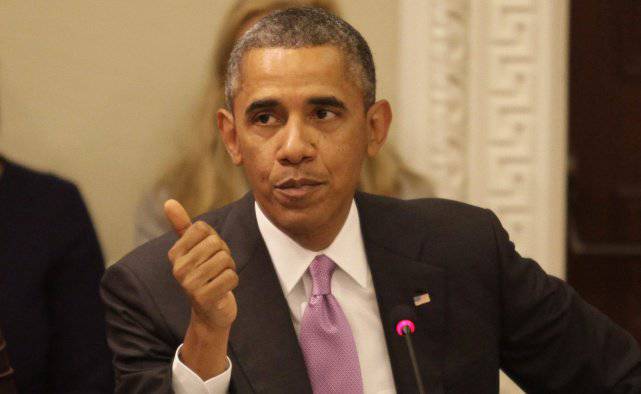 Obama stated:
We made it clear that there could be no solution to the current situation through military intervention. We have introduced a number of economic sanctions against Russia, but still do not exclude the prospect of solving the current problem through diplomacy.
The US president also confirmed the possibility of introducing new sanctions against Russia.
If I did not promulgate new sanctions against the Russian Federation, this does not mean that they are not preparing
.
However, the development of the situation in the south-east of Ukraine shows that not everything is so simple.
On April 22, US Vice President Joseph Biden visited Ukraine against the backdrop of protests in the south-east of the country and the confrontation between Kiev and Russia.
Biden held meetings with the "acting president" Oleksandr Turchynov, "the prime minister" Arseniy Yatsenyuk, deputies of the Verkhovna Rada and civil society activists. The issues of assistance to Ukraine in the field of economics and security were discussed. It was after Biden's visit that Kiev decided on a military operation in the Donbass. If this is not US interference in the internal affairs of Ukraine, then what?