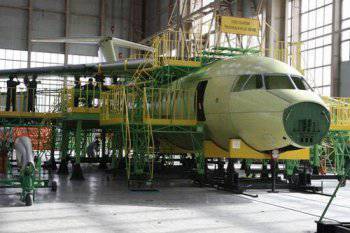 According to the newspaper
"Sight"
, Dmitry Medvedev signed a decree approving the state program "Development
aviation
industry for 2013-2025. " For its implementation, more than 990 billion rubles will be allocated from the budget.
"The total amount of funding for the state program in 2013-2025 will be 991,64 billion rubles (in prices of the respective years), of which the federal budget has 714,18 billion rubles and from extrabudgetary sources - 277,46 billion rubles," the press service of the Cabinet said.
In total, it is planned to produce around 6100 helicopters, 3450 aircraft, more than 36 thousands of aircraft and other engines. According to preliminary estimates, the revenue from their sale will be about 14 750 billion rubles.
It is worth noting that on Thursday the cabinet approved another 34 of new versions of state programs, the total amount of which funding for the next few years is more than 80 trillion rubles.