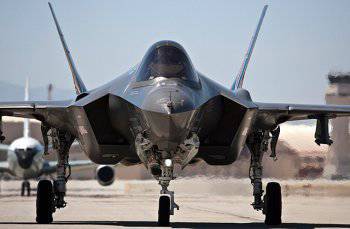 According to the
"Russian Planet"
, The Australian government has signed a contract with Lockheed Martin Aeronautics (USA) to supply X-NUMX F-58 Lightning II Joint Strike Fighter fighter-bombers with a total value of 35 billion dollars. Thus, by the year of 11.6, the Australian Air Force will be equipped with 2020 of such machines.
Australian Prime Minister Tony Abbott said that along with the Super Hornet and Growler electronic warfare aircraft, which are already in service, the new F-35 will provide full protection of the airspace, allowing reconnaissance, reconnaissance and observation.
The first F-35 will be delivered to Australia in 2018 year, and its commissioning is scheduled for 2020 year. In addition, the contract provides for the cost of acquiring additional weapons, as well as training of service personnel. Almost 1.5 billion dollars will be needed for the construction of the necessary infrastructure in the territory of the military bases of Tyndall and Williamtown.
It is worth noting that the F-35 will come to replace the Hornet fighter jets, which have been operated by the Australian Air Force for 30 years.
According to the Sydney Morning Herald, opposition officials commented on the government's decision. In particular, the liberal MP Dennis Jensen considered him "idiotic," and according to the leader of the Green Party, Adam Bandt, the government once again demonstrated its extravagance. "Tony Abbott's priority should be pensions, not inefficient planes," he said.
It is worth noting that Lockheed Martin Aeronautic F-35 fighters buy seven more countries: Canada, Great Britain, Norway, Turkey, Italy, Denmark and the Netherlands.