"Woman with a scythe" came to the deputy Rybak
According to the agency
24SMI
Yulia Tymoshenko may be involved in the murder of Vladimir Rybak's Batkivshchyna deputy in Gorlovka. This information was published by several Ukrainian editions at once, in particular, Observer and Gazeta.UA.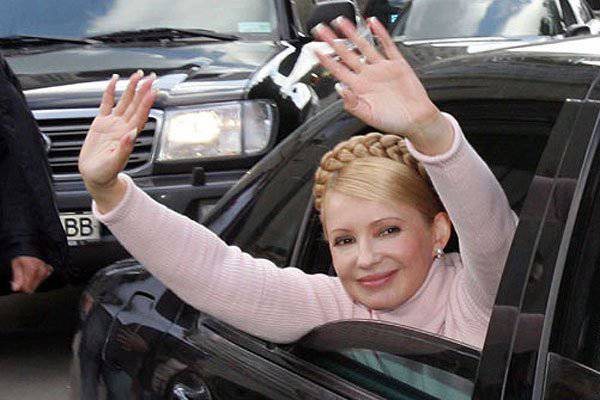 Edition
"Russian Spring"
cites the words of Gorlovka Tatyana Khodakovskaya, who last spoke to Rybak on the phone. Together with him she was at the rally, after which the man was kidnapped.
A couple of weeks ago, at the airport, Volodya spoke with Yulia Tymoshenko, handed her a package with compromising information and said that if she did not do anything, he would voice publicly the facts that he had personally informed her. Before the abduction he was going to meet with Tymoshenko again
.
In addition, the publication cites the words of Alexander Yaroshenko from "Batkivschyna":
Volodya had a lot of enemies because of his uncompromising position. He was a very strong guy — he could hardly have been dragged into the car by force — it is quite possible that he got into it himself — if there was someone familiar in that car.
Recall, the mutilated body of the deputy Volodymyr Rybak was found in the Torets river near the village of Raygorodok (Donetsk region) on April 22. According to the preliminary version of the investigators, he was tortured before his death. The chief of the criminal police of Gorlovsky GU, German Pristupa, stated that the criminals had been trained and tried to hide their tracks. Probably the killing occurred on April 19.
It is hardly worth waiting for appreciative revelations from the "woman with a scythe" about her involvement in the murder of Rybak.