Criminal article for the rehabilitation of Nazism
On April 23, the State Duma passed in the second and third readings a law providing for criminal responsibility for the rehabilitation of Nazism. Now for the public denial of the crimes of Nazism, the violator of the law is awaiting punishment of imprisonment for up to five years, or a fine of up to half a million rubles. This is reported on
official website of the State Duma
.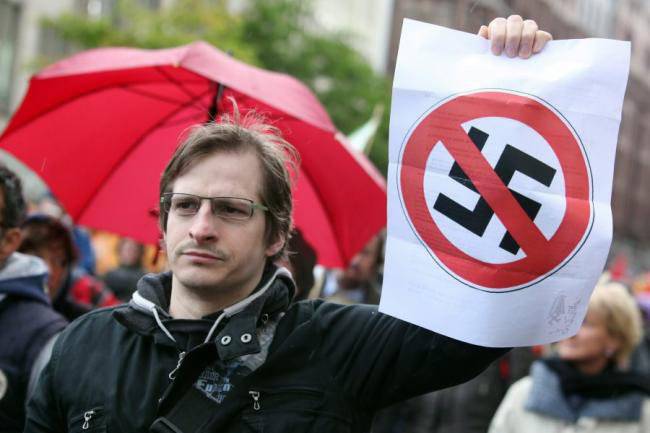 A corresponding article will now be introduced into the Criminal Code of the Russian Federation, the title of which is defined as "Rehabilitation of Nazism". Responsibility is introduced for attempts to publicly review the sentences of the Nuremberg Tribunal, for publicly justifying the crimes of Nazism and fascism, for disseminating deliberately false information about the days of military glory, and other important
historical
dates associated with the victory over fascism.
Interfax
reports that the maximum punishment awaits those who are engaged in the rehabilitation of Nazism with the help of public platforms and the media.
The authors of the bill, including Irina Yarovaya, believe that the very fact that criminal responsibility can wait for attempts to rehabilitate a person's Nazism can sober up those who are trying to earn cheap popularity on topics of the past.
In a number of countries, there are
legislation
which criminalize fines and imprisonment from 1 to 20 years for denying the Holocaust. These countries include: Israel, Austria, Switzerland, France, Germany.