My land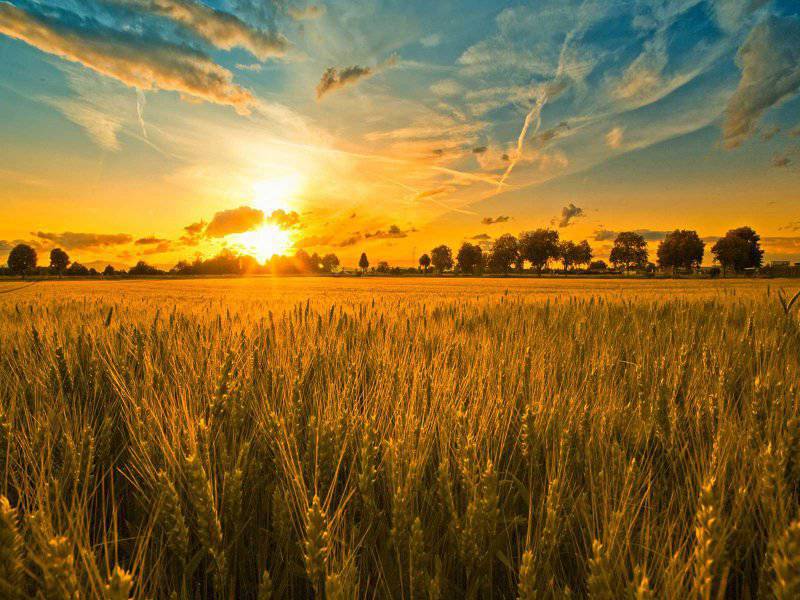 How can i live
Thank you, God, I live!
Bless my deeds!
I am Russian, I was born here
Where the sky smooth and blue,
Where without beginning and end
Beautiful meadows lie,
Where between trees and fields
Stretched the river arc ...
The sun sparkles on the water,
Like hundreds of small mirrors.
And this world, its country,
I would not trade for anything!
Riches, Honors and Power
Can not replace
What I see, feel, love
And how can I live!
© Copyright Evgeniy Vorobev, 2010
I sat on the grassy bank of the river, the surface of which played millions of sunshine. I love this spectacle: the sun's rays seem to reflect from the numerous mirrors of the surface of the river water, giving a special, joyful and sparkling look to the whole river. Trees at the behest of a playful wind quietly rustling foliage.
"My Land ... How beautiful you are," I thought, and suddenly I caught myself thinking that this wonderful Earth had already been divided for many centuries, trying to grab a bigger piece and call it "my private property". Earth, which for thousands of years gave a huge number of generations of life, shelter and food. Earth, which to us, incarnated souls, was given the opportunity to see the creation, created, alas, not by us, but for us. Everyone knows what we do with the Earth: there are false values ​​with which many now live, seeing in everything that surrounds them, only a source of personal material enrichment.
The land of the ancient Slavic peoples in one form or another called the mother. Can I sell or buy my mom? Is it possible even to cut a little finger, cut off the nail from the mother and call it proudly "private property"? Some may or may not. And who actually owns the Earth? And can we even somehow talk about any "property rights" to the land? Undoubtedly, for those who see in everything only means of personal material gain, this topic is very relevant. It seems that I should be happy: I liked a piece of my native land, you can buy it and build a high fence, where guard dogs will not let outsiders. But there is no joy in the soul, it is not because I cannot divide the indivisible, I cannot live the values ​​of the golden calf.
So I sat up to dusk on the river bank, thinking how you could betray your mom, why people go for it ... Billions of past lives. Do not count those who lived before us on this earth. And no one has ever made such claims. And tomorrow? And in a hundred, a thousand years? Why does a person need this "property" if he is mortal? The earth is self-sufficient: it contains a great variety of minerals, it provides everything necessary for human existence in this world. Does the farmer need a plot for growing crops? Yes. But only in order to work on it, in order to get the crop necessary for life support. All these soap bubbles of "property rights" on the land, on the dwelling, on the reservoirs, etc. - only additional ways to enrich the financial system.
Man is not a predator, but there are people with the essence of a predator, and this essence, like an infection in the mind, is constantly being tried to implant. I adore the land on which I was born, fields and meadows with colorful flowers, exuding a unique aroma, filling the air with the music of original purity; I love the blue, bottomless sky with white touches of fluffy clouds; I love rivers, clear, transparent, playing with millions of small mirrors with sunshine; I love Russian villages with old, half-rotten log houses and Russian stoves, in which fire plays and crackles logs; I love the Russian character, the essence, what is called the "Russian soul".
I love this Earth, where I could come in contact with the wonderful physical world created by the Creator, where I was born, grew up, where I met a loved one, where my physical body will die, and my soul absorbed every living moment on this wonderful planet, continue your journey.
My land! How beautiful and charming you are!