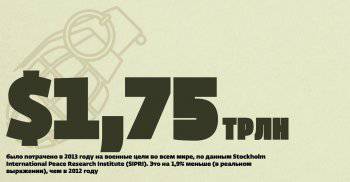 Expert Online
published a rating of the military power of the countries of the world based on the Global Firepower Index (GFP), which combines more than fifty different indicators taken from open sources. Among them, the size of the army, the number of ships,
tanks
, aircraft and other military equipment. In addition, the level of financing, transport infrastructure, access to petroleum products and other factors affecting the combat readiness of the army are taken into account. It is worth noting that the index does not take into account the factor of nuclear
weapons
.
In total, the ranking got 106 countries. According to the April version, the first three places went to the USA, Russia and China. Ukraine ended up on a 21 location, between Australia and Iran.