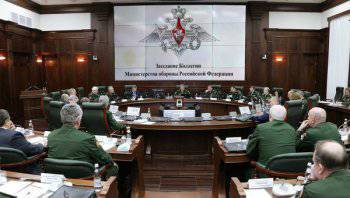 RIA News"
reports that the Russian Defense Ministry published on the government's website a progress report for the past year. The results of providing the military, including those who were transferred to the reserve, with official and permanent housing, the development of an accumulative mortgage system, and the introduction of housing subsidies were summed up.
"On 1 in January of 2013, 55,9 consisted of thousands of servicemen in need of permanent housing, of which 33,4 were thousands of servicemen who were in the unified register of those in need on 1 in January of 2012. Provided with permanent residential premises under social employment agreements and decisions on the transfer of residential premises to free ownership of 20,5 thousands of families of servicemen and citizens dismissed from military service, "the report says.
According to Sergey Pirogov, the head of the housing department of the Ministry of Defense, this year the department should receive more than 10 thousands of apartments in the capital region. In addition, the amount of compensation to the military for rental housing will increase almost three times. In 2014, the agency will begin a preliminary distribution of housing that is still under construction, which will allow future new settlers to follow the construction progress.