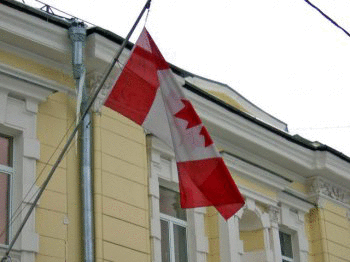 In relations between Russia and Canada, there is a new problem. According to
RIA News"
, with reference to an informed source at the Foreign Ministry of the Russian Federation, 22 of April, the diplomatic department decided to expel the first secretary of the Canadian embassy Margarita Atanasov from the country. It is noted that this is a response to "the recent expulsion from Ottawa of the assistant of the Russian military attache, Yuri Bezler."
"This is not the first case of a similar" exchange of courtesies "between Russian and Canadian foreign affairs agencies, with Ottawa being the initiator each time," the source stressed. "This, in particular, is about the groundless denial of visas to Russian diplomats." In his opinion, the main reason lies in the "destructive anti-Russian position" of the Canadian authorities because of the events in Ukraine and the Crimea.
"In Ottawa, it seems, they don't think about the consequences, give vent to emotions, are too subject to their own political conjuncture. In Moscow, for all disagreements with Canadians, they are not opposed to turning the current negative page. The field for constructive interaction in principle exists where the interests of the two countries objectively coincide, primarily in the Arctic and in the economic sphere. But frankly unfriendly attacks, of course, cannot remain without an answer, "he added.
It is worth noting that Canada actively supports the use of sanctions against Russia because of the annexation of the Crimea. March 7 Ottawa expelled seven Russian troops from the country through bilateral military cooperation. In turn, the Russian Foreign Ministry announced sanctions against 13 of Canadian public figures, parliamentarians and high-ranking officials who were banned from entering the country.