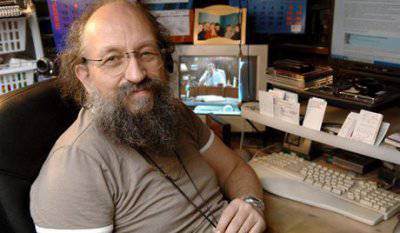 At the moment there are five British states: England (there are Celtic peoples - Welsh, Scots, Irish - although they are a noticeable, but still quite modest minority), the United States of America (with all the diversity of immigration flows, the basis of local culture and statehood still white aglo-saxon protestants are white Anglo-Saxon Protestants, primarily because other migrants joined the already formed WASP community, Canada (there is only one French-speaking province, although Quebec people have achieved his knowledge of the language as a second state across the country), Australia and New Zealand (where the natives forced into cultural isolation, and immigrants mainly English-speaking). There are more than two dozen Arab states (now and then they conflict with each other, but foreign intervention is usually seen as a common threat to all). Even German states were recently three, and now two (as early as 1919 — right after the collapse of the empire in the First World War - the newly elected Austrian parliament decided to reunite the newly created republic with the rest of Germany, and only special prohibitions of the winners in the First and Second World Wars prohibit the fulfillment of this will of the German people, as a special ban on the victors in the Third World Cold War prohibits reunification of the Russian people).
Based on this historical experience, we can assume: theoretically, there could be several Russian states. If it were not for one unfavorable circumstance for us: pressure on the Russians is incomparably stronger than on the British or Arabs, and any attempts to repel this pressure can be started only by joint efforts.
That is why the site "However. Org" tirelessly reminds: "Even the most favorable outcome of the war will never lead to the disintegration of the main force of Russia, which is based on millions of Russians themselves ... These latter, even if they are divided by international treatises, just as quickly reunite with a friend, like particles of a cut piece of mercury. It is an indestructible state of the Russian nation, strong in its climate, in its spaces and limited needs "(words about limited needs can be attributed to the familiar to the author - the diplomat, and then the head of the government of Prussia and the united Germany Otto Eduard Leopold Karl-Wilhelm-Ferdinandovich duke von Lauenburg to Prince von Bismarck und Schönhausen - lifestyle).
Accordingly, I believe: Russians need not only cultural, but also state unity. Separate existence of several Russian states is possible only in very specific conditions.
For example, I often repeat the phrase of Alexander Lukashenko "Belarus is Russia, but with a quality mark". That is, Lukashenko himself does not deny the Russian nature of the Belarusians, but only tries to build a state with better laws than in the Russian Federation. I believe that he largely succeeded. But it was possible, not least because Belarus is significantly less diverse than the Russian Federation, and there are fewer sectors of activity - therefore, the president can pay more attention to each of them. Those management methods that are built and workable in Belarus, if they work in the Russian Federation, they are likely to have significant disruptions.
In addition, now, whatever one may say, no one is waging open war against us. This gives us a certain respite, gives us the opportunity to try out various options for the organization of the state. But if the situation worsens, we will have to urgently unite all the forces again.
In particular, I suppose that in the present conditions, when another attempt to separate Ukraine from the rest of Russia is gradually failing, those who organized this attempt and are extremely disappointed by its failure will try to revenge us for their failure by all means at their disposal.
Therefore, I believe that even if Novorossia as a whole will be proclaimed an independent republic, it is likely to remain in this status about the same as the Crimea in the status of a separate republic. Just because Novorossia cannot defend itself from economic or political aggression without the Russian Federation.
So, we can safely leave all these games - with Novorossia, Donetsk-Krivoy Rog republics, etc. - to politicians and understand: our existence, not to mention our well-being, is possible only in the format of a single and as far as possible indivisible Russia, including both Novorossia and The Russian Federation, and Belarus, and many, many more lands.