Missile Test Pakistan
The Pakistan Defense Ministry issued a statement about the successful testing of the Khatf III short-range ballistic missile (Hatf-III). According to the agency
"INTERFAX"
This missile is capable of hitting targets at a distance of 290 kilometers and carrying both nuclear and other types of warheads. According to the military, the rocket is highly accurate.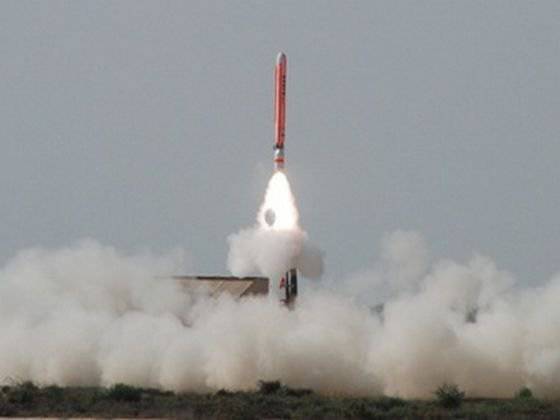 Pakistan's development of the Khatf series of missiles began in the middle of the 80s of the last century. Thus, developing new rocket systems
weapons
, Pakistan continues to build up its arsenal of ballistic missiles. Currently, the armament of the country has short, medium and long-range missiles.
Back in 1998, Pakistan conducted a series of nuclear tests, in response to similar actions from India, recalls the agency
"Reuters"
.
We should not exclude that India, in turn, may conduct a series of tests of its missiles. Recall that since 1947, Pakistan has already become a party to military conflicts three times. The most acute issue of bilateral relations between New Delhi and Islamabad is the status of the province of Jammu and Kashmir, part of which Pakistan calls the occupied territory.