According to the newspaper
"Moscow's comsomolets"
, Deputy Prime Minister of the Russian Government, Dmitry Rogozin, said that the military-industrial complex of our country is ready to take Ukrainian specialists into the service. About this he wrote in his microblog.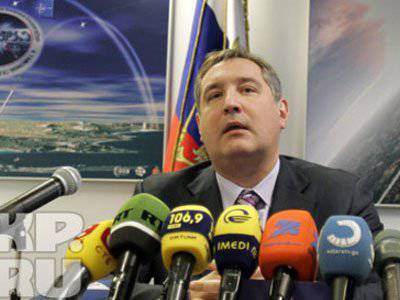 According to him, the citizens of Ukraine, working at the Amur Shipbuilding Plant, want to take Russian citizenship.
According to the press service of the company, 126 citizens from Ukraine work at the PSP, of which 118 are Crimeans with Ukrainian passports. 109 people expressed a desire to get a Russian passport on the territory of the Russian Federation - in Komsomolsk-on-Amur. The rest, according to the NEA, will receive a passport in the Crimea.
"RIA News"
Quotes Deputy Prime Minister Dmitry Rogozin:
Russia's defense industry complex is ready to accept and employ all qualified Ukrainian specialists: designers, engineers and workers.
The Federal Migration Service of Russia has already stated that since the beginning of the political crisis in Ukraine, citizens of this country have become more often interested in obtaining Russian citizenship. Today, the FMS records the stay on the territory of the Russian Federation more than 3,5 million of Ukrainian citizens at a time, including many of those who are engaged in the production sector.