About changing the measure of restraint to the commander of the special company of the Ukrainian "Berkut" from house arrest to detention, reports
Interfax
.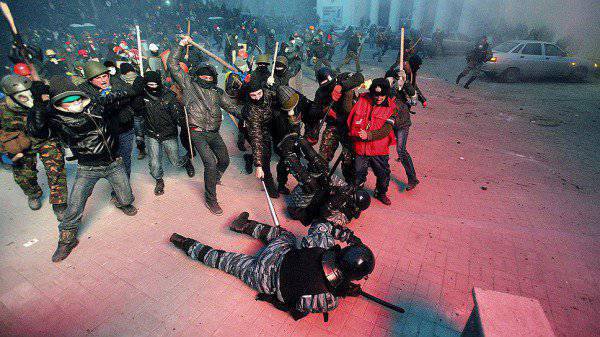 Major Dmitry Sadovnik, with the filing of Interior Minister Avakov, appointed by the Maidan, is suspected of having shot down protesters in the center of Kiev. The prosecutor's office petitioned the court to change the preventive measure for Dmitriy Sadovnik, and the court granted the petition of the prosecutor.
Recall that the Ukrainian authorities announce the investigation of murders in the central part of Kiev (on Institutskaya Street, on Grushevskogo Street, Independence Square), but this investigation has so far fled exclusively to accusations against law enforcement officers.
Портал
Independent Bureau of Investigation
quotes Arsen Avakov:
We have established the identities of all the participants in this special operation. The degree of involvement, the degree of participation - at the clarification stage, investigative actions are underway.

In addition to Dmitry Sadovnik, several other fighters of the "Golden Eagle" are in custody. Against this background, the Ministry of Internal Affairs of Ukraine calls on the "Berkut" fighters to assist in restoring order in Ukraine.