US over Russia. Flight failed
Russia canceled the inspection
aviation
flight of specialists from the United States over its territory. This was the first to be reported by the American publication.
The Washington Times
. The cancellation of the planned inspection flight over the territory of Russia in the United States caused a negative reaction.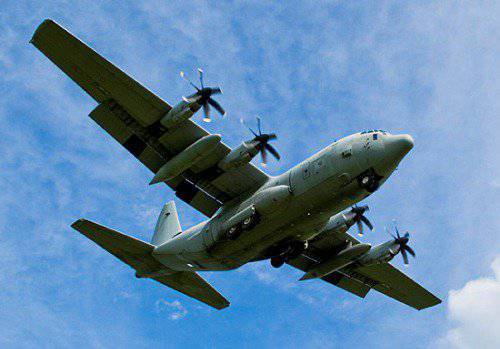 В
foreign ministry
announced the reasons for the refusal of the American side by Russia and called on the American media not to escalate the situation. It turned out that the American side itself violated previous agreements on such flights, without arriving at the appointed time. A spokesman for the Russian Foreign Ministry said that our country had notified the United States of the cancellation of the flight and the reasons for such a cancellation in 72 hours, which is fully consistent with the international treaty.
During the last time (more than a month), inspection flights of representatives of NATO countries over the regions of Russia bordering on Ukraine were carried out regularly. No evidence of increased activity of the Russian troops near the borders by the inspectors was provided.