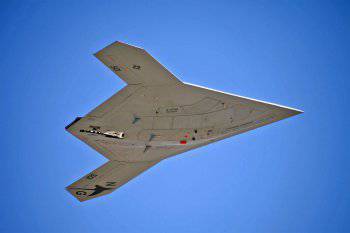 According to the
"Military Industrial Courier"
, with a link to
Flightglobal
, the command of the US Navy has decided on the basic requirements for promising carrier-based unmanned aerial vehicles. The relevant documents were received by four American companies that had previously announced their readiness to take part in the creation of deck
drones
.
A list of prerequisites was obtained by Lockheed Martin, Boeing, Northrop Grumman and General Atomics Aeronautical Systems. It is worth noting that they have already concluded contracts providing for the draft design of deck UAVs. Earlier, representatives of companies reported that although the basic requests have already been formulated, there has not yet been a demand from the military for the durability and stealthness of UAVs.
The development of devices will be carried out within the framework of the UCLASS project. In 2014, 122 million dollars will be spent on it, in 2015 this figure will increase to 403 million dollars. It is planned that before 2019, about 2.7 billion dollars will be spent on the development of decked UAVs.
In early January of this year, Rear Admiral Mike Manazir, head of the air combat department of the US Navy, said that the military wanted a heavier and larger deck drone than the X-47B, designed to demonstrate technology. According to Manazir, its size should be comparable to the size of the F-14 Tomcat fighter. Manazir noted that a promising machine that will be developed as part of the UCLASS project will weigh on the order of 31.8-36.3 tons.
According to the preliminary plans of the Pentagon leadership, promising deck-type UAVs will be used in the 2019-2021 years.