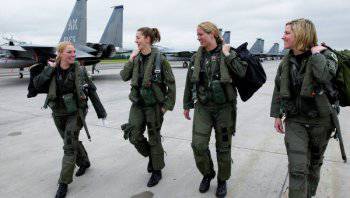 According to the
RIA News"
March 31 was promulgated a new position of the command of the American army, which forbade soldiers to wear Afro-pigtails, dreadlocks and other national hairstyles. In addition, tattoos on the arms, neck and face were banned.
According to many soldiers, after the introduction of new rules, they no longer feel part of the US Army. Critics say that the introduction of new rules will contribute to reducing the number of armed forces.
A petition to lift the ban appeared on the White House website, which was signed by more than 17 thousands of people. Among the protesters were many soldiers who served in Afghanistan and Iraq. "In a combat situation, it's not as important as your hair looks or if there are tattoos on your hands, much more important things are at stake," said military expert Lauren Thompson of Lexington University.
It is worth noting that a considerable number of dark-skinned female servicemen turned out to be among the disgruntled. According to them, the army command does not see the difference between curly and straight hair, taking the hairstyles, which white women can wear without difficulty, as the standard.
"Our hair is curly by nature, nothing can be done about it. How can we change ourselves? ", One of the disgruntled was indignant. She also noted that for the authorities only straight hair is neat, but in the field conditions of service means for straightening hair is very difficult to get.
According to Lt. Col. Elaine Conway, a spokeswoman for the US Army, African-American women should be involved in developing standards for hairstyles for military personnel.