In the arsenal of the Iranian army for a long time were
Tanks
M-47, the production of which was completed more than 60 years ago. As part of military assistance to the allies, the Americans delivered these military vehicles to various countries. Including to Iran.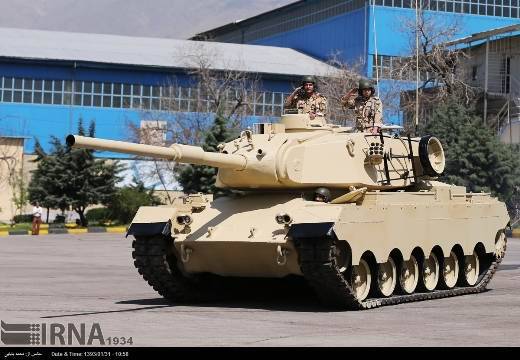 In 70, the Iranian military unified the M-47 with the more modern M-60А1. True, the standard weapons - 90-mm gun - remained. This tank was actively used during the war with Iraq. And if he somehow could resist the T-54 and T-55, then during the collisions with the T-62 and T-72 suffered losses. A large number of M-47 was captured by Iraq as trophies.
In recent years, these tanks were withdrawn from combat units, but since Iran's resources were thrown on the development of missile technology and the purchase of modern armored vehicles, in fact, was reduced to a minimum, it was decided to upgrade the diversified tank fleet.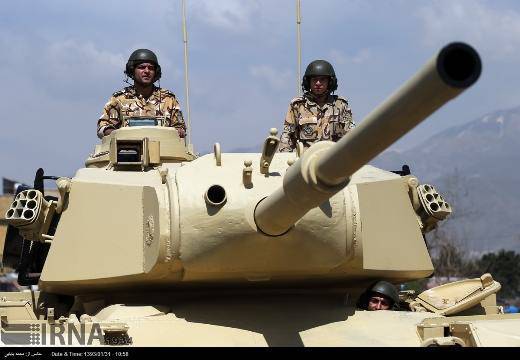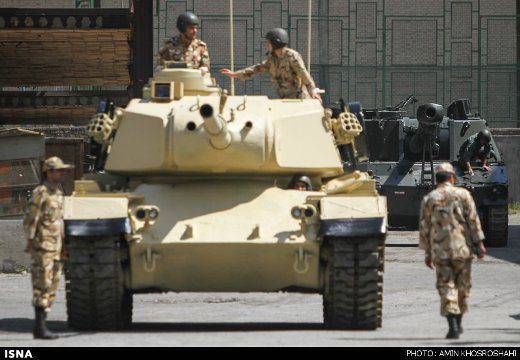 Used backlog, obtained in collaboration with the Slovenian company "Fotona", which since the time of the SFRY, made sights for Yugoslav armored vehicles, in particular, for M-84 tanks.
The Iranians were able to establish the production of a fire control system (FCS) EFCS3-55, which, judging by the name, was intended for the modernization of T-55 and T-62 tanks.
Initially, this MSA was installed on the part of the upgraded captured T-55 and purchased in China Type 59. Then it was mounted on tanks M-60, T-72 and Zulfikar produced in Iran.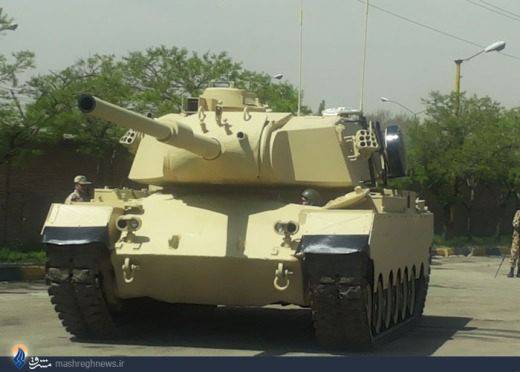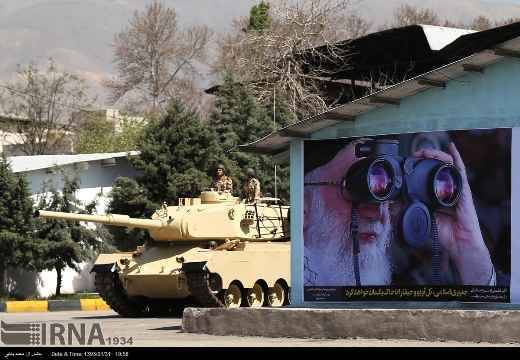 The EFCS3-55 includes a laser range finder (range to 10 000 m, distance determination accuracy +/- 5 m) and an electronic ballistic computer that provides various types of projectiles. The probability of hitting the target in this case reaches 80%. The tank is equipped with a day sight (10 multiple magnification) with a 6 ° field of view and a night sight (7 multiple), whose field of view is also 6 °.
The Slovenian system is stabilized in two planes, the night channel has better target detection and aiming. It is more protected from various interferences.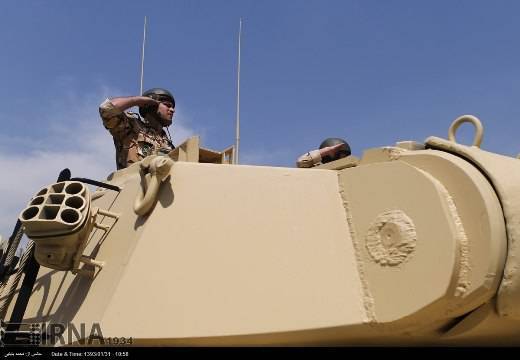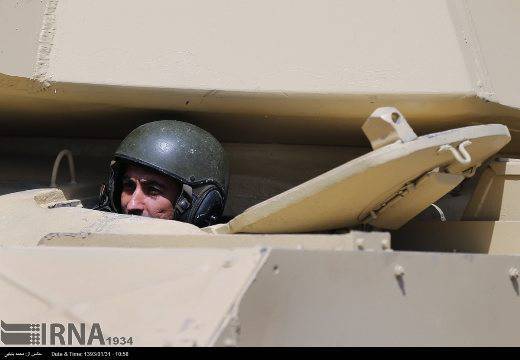 Judging by the photos, EFCS3-55 is installed on the upgraded M-47. Show of the updated cars took place the other day. In addition to the new LMS, the tank received an 105-mm gun, side screens. The design of the tower has been significantly improved, apparently, there is currently multi-layered booking. Also replaced the means of communication.
Even in an updated form, the M-47 is significantly inferior to the armored vehicles of its neighbors, and its use is possible only in secondary directions.