Joint projects between Russia and NATO will not be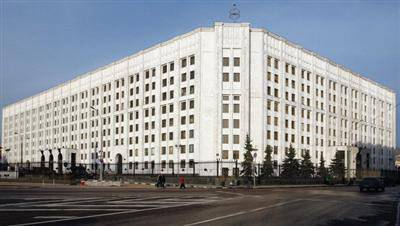 According to the
RIA News"
, The Russian Ministry of Defense was optimistic about the statements of some NATO member countries that it is not necessary to be too hard on the Russian Federation. However, Deputy Defense Minister Anatoly Antonov noted that Russia will not participate in various projects of the Alliance on the first call.
In the interview
"Russian newspaper"
Antonov said: "One moment, perhaps, is encouraging optimism. Not all in NATO advocate a hard line towards Russia. The crisis in Ukraine has confirmed this. From the side of NATO and European grandees, the opinion is heard that cooperation with our country should be approached carefully and not "chopped off the shoulder". Too difficult, long and painfully created a platform for interaction. It is easy to destroy, and it will be difficult to restore. We think so too. "
In addition, Antonov commented on the situation with the joint management of nuclear forces. According to him, there is a practice when pilots of non-nuclear countries, for example, Germany or the Netherlands, learn to fly planes that in wartime arm with nuclear weapons. Antonov is convinced that this is "a direct violation of the Treaty on the Non-Proliferation of Nuclear
weapons
».
Also, the Deputy Minister of Defense stressed that Russia will not instantly accept any offers of cooperation from NATO. "If someone thinks that NATO will finger Russia and we will run into some of their projects, then this is a profound mistake," he said. According to him, this is the main reason for the withdrawal of the Russian military representative from Brussels, after consultations with which a decision will be made on further cooperation with the alliance.
http://www.kommersant.ru/