President Vladimir Putin signed a decree on the rehabilitation of the peoples of Crimea repressed during the Great Patriotic War. This is reported by news agencies, in particular,
ITAR-TASS
.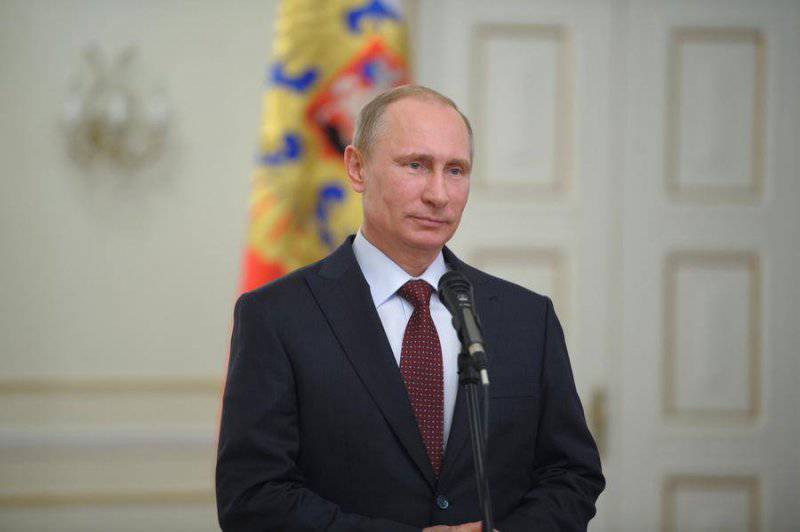 Many media outlets present this decree as a document rehabilitating only the Crimean Tatars, but the decree has a broader legal focus. Its full name is as follows: "On measures for the rehabilitation of the Armenian, Bulgarian, Greek, Crimean Tatar and German peoples and state support for their revival and development."
The federal government, as well as the institutions of the regional government of the Republic of Crimea and the city of federal subordination of Sevastopol, are instructed to promptly develop measures aimed at supporting the peoples repressed during the war. These measures should be included in the federal target program for the development of two new Russian regions. It is entrusted, in particular, to promote the creation and development of national-cultural autonomies, other public associations and organizations of the Armenian, Bulgarian, Greek, Crimean Tatar and German peoples, and for the citizens of the Russian Federation residing in the Republic of Crimea and Sevastopol to receive basic general education in the languages ​​indicated peoples, the development of traditional industries and forms of management, as well as other issues of socio-economic development.
The implementation of such a program will lead for the peoples repressed in due time to the legalization of real estate built on the peninsula by their representatives, securing the legal right to land plots.
The deportation of many Crimean peoples (Crimean Tatars, Armenians, Greeks, Bulgarians and Germans living here) was held in 1944. Deportation direction - Central Asia. Hundreds of thousands of people have been waiting for rehabilitation for decades. The Ukrainian presidents changed, the status of the listed peoples remained the same: actual lack of law and social insecurity.
Rehabilitation will allow nations to become full citizens of the Russian Federation, while respecting their desire to receive a Russian passport.
The repeated deputy of the Verkhovna Rada of Ukraine, a Crimean Tatar by nationality, who continues to insist on the territorial unity of Ukraine and Crimea, Mustafa Dzhemilev commented on the decree of President Vladimir Putin in a peculiar manner. Dzhemilev not without pleasure quotes the Crimean branch of "Radio Liberty", calling itself
"Crimea. Realities"
:
We somehow do not need rehabilitation from Russia. Russia itself must rehabilitate itself before us for the crime committed in 1944
.
If he doesn't need it, then an exception can be made for Dzhemilev with rehabilitation.