While Ukrainian politicians are asking foreign leaders for military and military-technical assistance, amazing facts float to the information surface of the complete lack of control over military equipment in existing military units. In the Rivne region in one of the receiving points of the metal military vehicles "ZIL" were found. It turned out that the machines are fully functional. About such a "find", prepared for cutting and transportation to one of the metallurgical plants, according to the TV channel
Inter
. According to the channel, military vehicles found activists of the "Right Sector". But only recently, the PS fighters themselves actively participated in the looting of military warehouses and car parks.
In addition to the military "ZiLov" at the point of reception of the metal were found numerous spare parts and components of a more serious military equipment: in particular, several cabins from the rocket systems of the missiles.
The businessman, who owns the metal base, said that he had acquired military equipment legally, and said he was ready to submit all the documents about the "write-off". Law enforcement officials, according to their own statements, are not inclined to trust such documents for a number of reasons. One of the reasons: on the speedometer of the military "ZiL", which is allegedly written off, is only about 2000 km, while it starts up perfectly and is completely ready for use.
A criminal case has been opened on the fact of the discovery of military equipment at the metal base, and inspections of local military units are being prepared. Meanwhile, information on the sale of military vehicles can be found even on the site of ordinary announcements of the city of Rivne and Lutsk.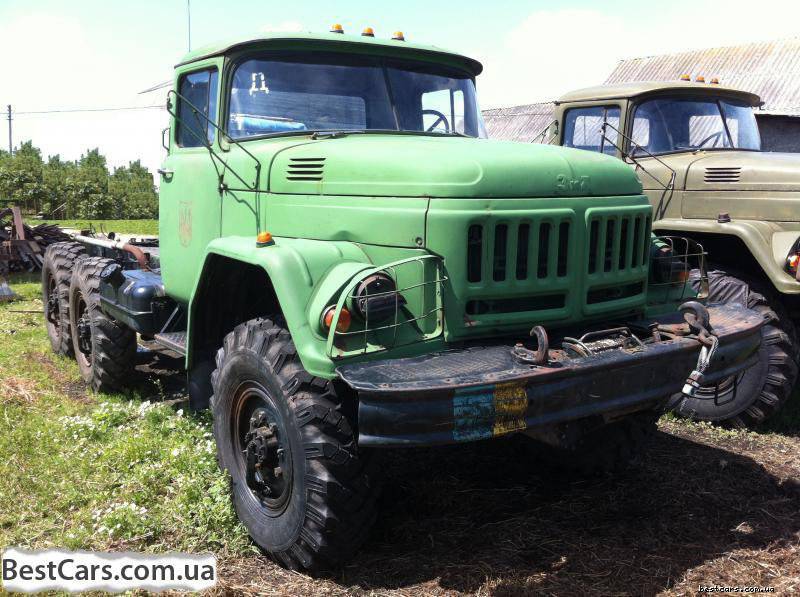 It is worth recalling that for modernization and financial support of the army, the authorities collect hryvnas from citizens on 5 using
SMS
.