Self-proclaimed Acting President of Ukraine Oleksandr Turchinov in an interview with the TV channel
"Ukraine"
said that Vladimir Putin is afraid of Ukraine. At the same time, Turchinov said that Yanukovych had become a puppet in the big game, and the Russian authorities treat him deliberately scornfully.
The self-appointed head of Ukraine also announced that he was aware of the plans of President Vladimir Putin. According to Turchinov, Putin is not only going to split Ukraine, but also to sow chaos and destabilization in it.
Turchinov expressed such words after his and the position of the current "supreme authorities" were very harshly criticized by the leader of the Freedom party Oleg Tyagnibok. The presidential candidate of the radical nationalists expressed dissatisfaction with the memorandum that Kiev is ready to take into account the interests of the southeast in its right to use the Russian language, strengthening the role of the regions.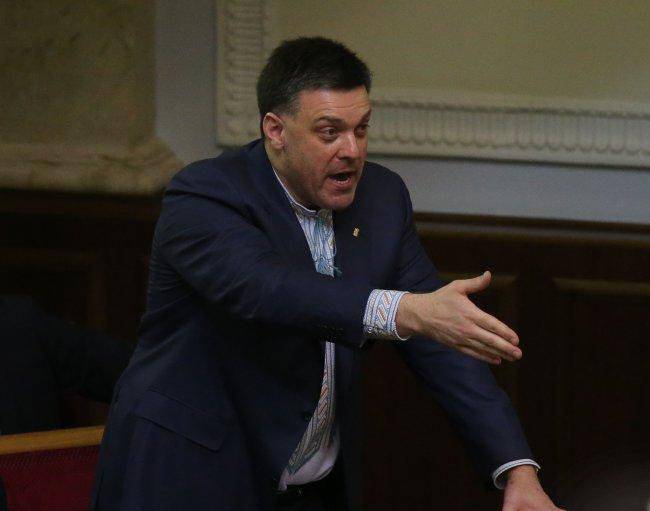 Pygniboka quotes
UNN
:
This is not a memorandum. This is a capitulation. We will not allow anyone to pass our national interests, for which many generations of Ukrainians have given their lives. Ukrainians do not require the signing of any memorandums to confirm the territorial integrity and independence of their country. Moreover, the independence and territorial integrity of Ukraine is guaranteed by the will of the Ukrainian nation, millions of Ukrainian citizens, the victims of Ukrainian heroes, and not backstage decisions or backstage arrangements of politicians, oligarchs or foreign states. We will not allow anyone to resolve issues for us. Therefore, we demand to fulfill the international security guarantees promised to the state of Ukraine.
After the statements, which today largely determines the radical sentiment in Ukraine, the rhetoric of not only Turchinov, but also the Ministry of Foreign Affairs of Ukraine, has changed in the direction of obvious radicalization. The country's deputy foreign minister, Daniel Lubkivsky, at a meeting with another US guest (this time with David Harris, director of the American Jewish Committee), said that the Ukrainian government condemns the "anti-Semitism of pro-Russian separatists."
UNN
quotes Lubkivsky:
This demonstrated intolerance comes from the militant chauvinism of obscurantism and stands next to aggressive Ukrainophobia, which is unacceptable for any civilized government and person.
These words of Lubkivsky angered Jews in Ukraine itself, because more recently it was precisely in the cities of the center and west of the country that desecration of synagogues and neo-Nazi attacks on worshipers under the slogan "Ukraine for Ukrainians" were recorded.