The decision of the Kiev authorities to keep the "Maidan" is unacceptable. This was stated by Russian Foreign Minister Sergey Lavrov. His words, uttered during a press conference with the head of the Mozambican foreign ministry, quoted
Russia Today
.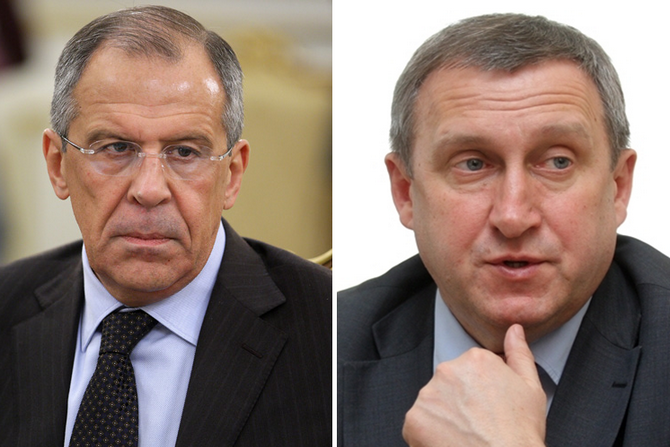 Sergei Lavrov said that Russia will stop the criminal policy leading Ukraine to civil war. At the same time, the head of the Russian Foreign Ministry noted that the agreements reached in Geneva a few days earlier are not being implemented, and moreover, the self-proclaimed Kiev authorities are doing everything to prevent the conflict from fading.
Recall that after the statement that was made by the parties to the negotiations in Geneva, the so-called Foreign Minister of Ukraine Deshchitsa said that there was no need to release the Maidan from the protesters, because, according to his data, the people there are absolutely legal.
Information Agency
"UNIAN"
quotes Andrei Deshchitsa as a reaction to the words of Sergey Lavrov:
We are surprised that Minister Lavrov does not know what is being done in Ukraine regarding the Geneva Agreements. We meet daily in the format of four parties with the involvement of the leadership of the OSCE mission, where we are developing measures to de-escalate the situation in the eastern region of Ukraine.
During the meeting in Geneva, agreements were reached on disarming illegal (unconstitutional) armed formations and on freeing the streets and squares of Ukraine from the people occupying them.