Odessa proclaimed ONRN - Odessa People's Republic of Novorossia. She is ONRN-Odessa People's Republic of New Russia.
It is reported
LIFENEWS
. Valery Kaurov, representing the Union of Orthodox Citizens of Ukraine, and who is in favor of the federalization of the country, became the head of the NRN.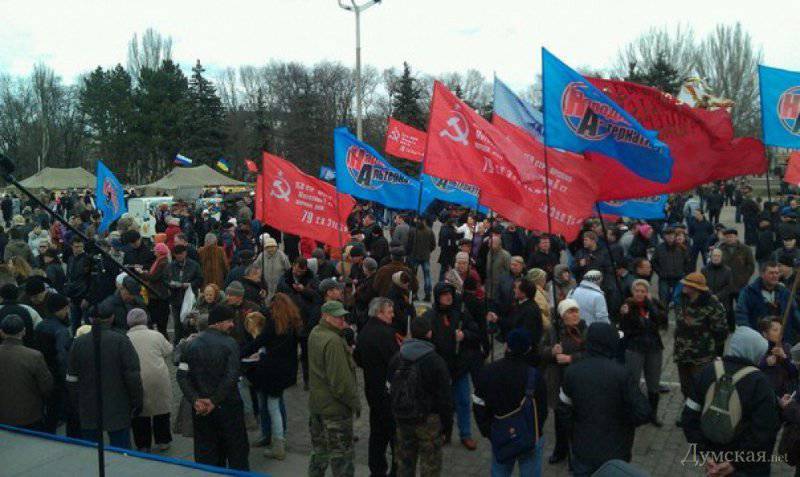 He said that this step was a response to the militants of the "Right Sector" who violated the Easter truce and attacked one of the roadblocks in Slavyansk. As a result of this attack, three residents of the city and two militants died. The People's Republic of Novorossia recognizes Donetsk, Kharkov, Lugansk and Karpatorusskaya people's republics. Reports portal
KM
.
The participants called on President Vladimir Putin to introduce peacekeepers to the newly formed republic, since negotiations with Kiev, according to their statement, are useless. Edition
"Odessa News"
reports that lately Kaurov spoke with supporters of the federalization of Ukraine from Russia via Skype, after which calls to bring peacekeepers came from Odessa.
The protesters recalled that the New Russia in tsarist times was not part of Ukraine, and in the 20 of the twentieth century was donated by the Ukrainian SSR without any consent of the people. Kaurov and his supporters called for residents of the south and southeast of present-day Ukraine to write and say everywhere that they are from New Russia.