The arrest of a famous journalist Konstantin Dolgov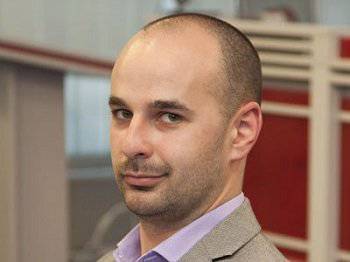 According to the broadcaster
ATN
, on Saturday in Kharkov detained one of the coordinators of the protest movement Konstantin Dolgov. A well-known political scientist and journalist is suspected of having committed a crime under Article 2 h. 194 CC - "Intentional destruction or damage to another's property, causing damage on a large scale, committed by arson, explosion or other generally dangerous method, or causing property damage on a large scale, or causing death or other serious consequences."
According to Dmitry Anatolyevich Tikhonenkov's lawyer, the accusation is based on the testimony of an anonymous witness. Representatives of the opposition movement "National Unity of Kharkiv" believe that Dolgov is likely to be set on fire by one of the euro maidan barricades on the outskirts of Kharkov.
However, the press service of the State Ministry of Internal Affairs stressed that there was no political motive in the arrest of Dolgov. It is reported that "recently, on the territory of Kharkov, the police have registered several facts of the deliberate destruction of ATMs belonging to one of the banking institutions of Ukraine. During the pre-trial investigation, it was established that the 34-year-old Kharkiv citizen, together with a group of comrades, organizes and commits these crimes.
In late March
Interfax
reported a series of arson attacks on Privatbank ATMs. It should be noted that one of the owners of the bank - billionaire Igor Kolomoisky - the Kiev authorities have appointed the governor of the Dnipropetrovsk region.
Political consultant, chief editor of the network publication "The Verb", Konstantin Dolgov, is known as an ideologue and leader of protest against the new Kiev authorities. He has repeatedly appeared on Russian television.
By decision of the district court of Kharkov, for Dolgov determined a preventive measure in the form of detention for up to 17 June.