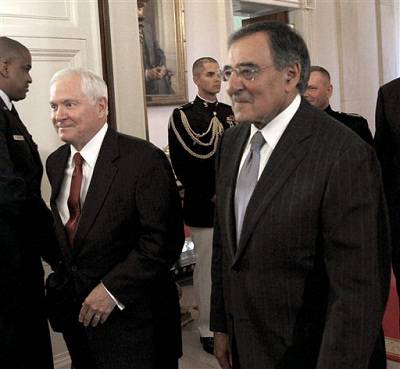 According to US media reports, President Barack Obama intends to appoint Leon Panetta, director of the US Central Intelligence Agency, as head of the country's defense ministry. The current Secretary of Defense Robert Gates prepares to step down later this year.
Panetta was the head of the administration of President Bill Clinton. He also served as Director of the Bureau of Management and Budget and was a member of Congress.
Acting Army General David Petraeus, who heads up the military operations in Afghanistan, will be appointed instead of Leon Panetta to head the Central Intelligence Agency.
Media also reports that the next US ambassador to Afghanistan will be a diplomat with years of experience and the current US ambassador to Iraq - Ryan Crocker.
But White House officials note that the official announcement of personnel changes will not be made until Thursday. These presidential appointments must be approved by the Senate.