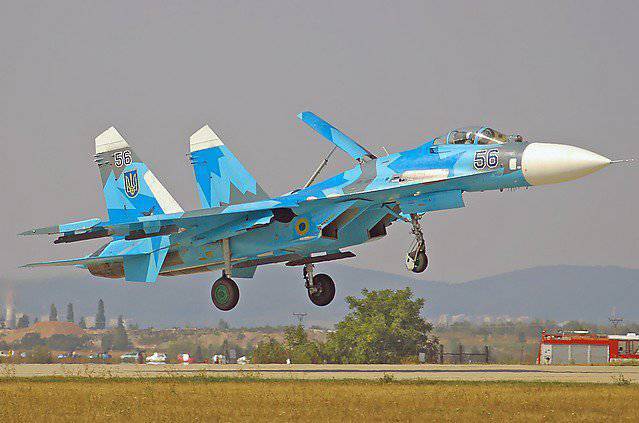 You can look at the Ukrainian situation from a different angle and even nontrivially. Someone sees that the national democrats came to power, who want to reform and integrate Ukraine into the European Union. And someone sees and claims that the Nazis came to power - just like in Germany 30-s. Personally, I think, and it is without any bills, that the farmer-peasant nationalist ideology won in Ukraine. This is not a high-tech Germany 30-ies, it came to power forces that consider it normal to arrange a vegetable garden and a pigsty in the center of Kiev on the square.
I don't get out of my head shots where fighters on a low-level flight rush over Kramatorsk, Slavyansk, Lugansk and Donetsk. Did Mikoyan and Pavel Sukhoi know that Bandera, who were running through the forests of Western Ukraine, already at the beginning of the 21 century, without even mastering their technique, since it is too complicated for them, would intimidate the Russian-speaking population of Ukraine with their planes? Every year I am convinced that the entire Ukrainian statehood, the institutions of the state and the industrial potential rests solely on both "svidomyh" Russian-speaking Ukrainians, and simply Russian-speaking ones. And I have a question: how long will this go on? When and how soon will the split disappear among Russian-speaking citizens of Ukraine? After all, without it, the Mi-24 would never have covered the Right Sector on the ground. And Western Ukraine would again be on the outskirts of big politics.
As pilots of fighter and tactical aircraft
aviation
The Ukraine, which was trained, if not ethnic Russians, then precisely by the Russian-speaking instructors of the USSR in Lipetsk, can defend the ideals of the pigsty on the Maidan, and not the ideals of "sky and space" that were presented to them by the great Russian-speaking civilization in the form of the Soviet system, which continues to partially exist in the framework of cooperation and cooperation with the Russian World ?! For those in
tank
, I am now paraphrasing the question a bit: why, rejecting the Soviet and Russian
history
, and with it its technological advances, the Ukrainian military use "sovkovaya" technology in the suppression of the Russian "vatnikov" in the east of Ukraine? Is it not contrary to their worldview? Or are they simply intimidated? Maybe Kolomoisky pays a lot of money?
The natives of western Ukraine are good builders and gardeners. And these are deeply religious people, sometimes even dogmatists. But they are characterized by pragmatism and materialism. Why dogmatists? Zapadentsy very sacred honor every religious holiday and canons. For example, on Easter night, they do not turn off the light in the yard at night. I was told: this is necessary, such a tradition! Details are not explained. Maybe I had to ask someone else, who knows ?! Or they do not know? What is the essence of materialism? They constantly love to buy new things and objects before Christian holidays, as well as to make repairs. Nothing like that, you say? But it looks like a socialist competition with a neighbor, starting from curtains and rugs, ending with ornaments on houses and fences. Here "standard" is considered to have a two-story house. The one who has one-storey, apparently, works on the territory of Ukraine, and does not go to Europe to earn money. Hence the local illusion: they say, you can live without the industry of Ukraine, because a package from Italy or a money transfer from Poland solves 80% of financial problems. True, I do not know if they are thinking about who finances schools, hospitals, benefits and pensions? As well as kindergartens and roads? And do they know that, together with Europe, compulsory medical insurance, environmental taxes and simply high prices can come to Ukraine? But back to the Su-27 and the MiG-29.
It so happened that the territory of Eastern and partly Central Ukraine was also subjected to industrialization in Tsarist Russia. But advanced Europe in the face of the Austrians, Poles and Romanians did not hurry to build factories and enterprises. And only with the entry of Western Ukraine into the USSR did medium-sized enterprises begin to appear there, since before them there was nothing at all, including the infrastructure.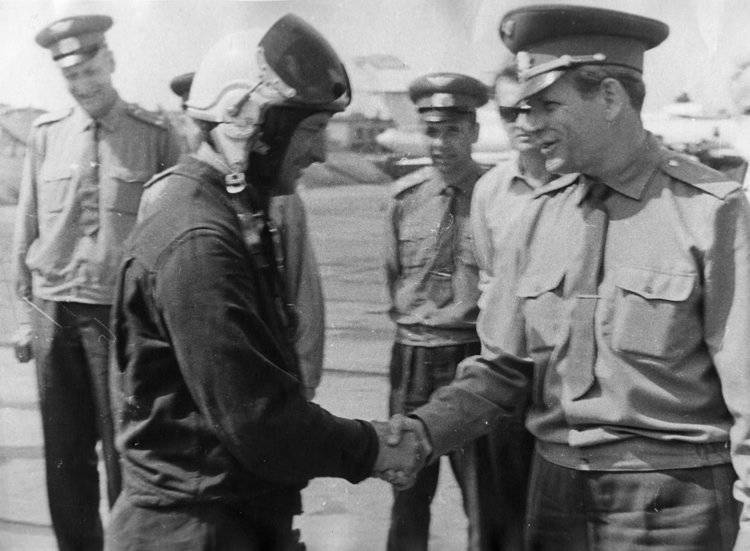 From here I have a desire to argue with the pilots and engineers of Ukraine, who "fell in love" with Ukraine to fanaticism and brain bones, namely when they in their native language (and this is often in Russian) defend the thesis that the UPA had a moral right oppose the USSR, which since 1939 has broken the traditional way of life of the Westerners! As we understand it, it is to keep vegetable gardens and maintain subsistence farming. After all, defending the ideology and way of life of western Ukraine, which is the standard for today's Ukraine, you (Russian-speaking Ukrainians) become supporters of the unconscious deindustrialization of Ukraine. I have already written in past publications, and I want to quote:
"Someone from the readers of the Military Review website has met at least one active, I emphasize, active Ukrainian-language website, where there is a lively discussion and debate in the Ukrainian language, about pulsating engines, about the hypersonic direction, about the prospects of flying to Mars and criticizing the scientific world for its delay in near space? Maybe there is a Ternopil site somewhere, where they actively and in disputes discuss the problem of Ukraine's unavailability for the sixth technological order? Maybe in Lviv there are young Ukrainian patriots who dream not only of the torch How about the march through the streets, but also about sitting in the seat of the Su-27 fighter? If you don't like the Moskal interceptor, then at least dream about F-16? Are there any Ukrainian-speaking ufologists in nature? Why are all designers of the Ukrainian military-industrial complex design bureau? at exhibitions
weapons
communicate in occupational Russian, when they give interviews to their Ukrainian TV channels? "
You can not create missiles and airplanes, if all school education is permeated with suffering for Ukraine, which was never allowed to grow bread and keep cattle. All the works of Ukrainian writers are associated with land, arable land, Polish panas and Muscovites. Constant self-flagellation. In Ukraine, 1000 conferences about the Holodomor and units - about rocket and aircraft engines.
And I would like to turn to the instructor pilots, veterans from Russia. Can you use nonlinear connections, so to speak? In other words, friendly and fraternal. Refer to the pilots of Mi-24, Su-25, Su-27 and MiG-29 Air Force of Ukraine. Tell them not to fly over the heads of Russian-speaking people, who not only made these products, but also developed tactics for using them in battle? Of course, it was not the residents of Donetsk who made and allowed Su-27 a series, but the community and civilization to which they identify and identify themselves. After all, every pilot has black and white photo albums with instructors, and all the tracks lead to Soviet Russia, and if not to Lipetsk and Torzhok, then at least to their branches. There are also archives of air academies. After all, it is possible to approach the gingerbread by inviting them to switch to service in the Russian Air Force, where there are new airplanes, more flying, and better material support. And you can remember about the whip, where you can directly hint that Su-35 may be on the tail if they do not stop flying over the heads of Russian and Russian-speaking Orthodox.
Let the real Ukrainians from Galicia be consistent. Do not hide behind the backs of Russian-speaking Ukrainian pilots! If you know how to build a beautiful hut, then you should put the trowel with the solution aside and build a fighter or bomber, and not just shout: "Glory to the nation!", "Death to enemies!" Or, at worst, transfer to a used F-16. Expensive? Then on older models like F-4. And then you will have the full moral right to fly over the heads of the Russians in the east of Ukraine, demonstrating the fact that you belong to another technological civilization - the western one! Do not even have to apply the stripes and marks differences.
I appeal to all Russian-speaking Ukrainians, especially engineers and pilots (I find it hard to imagine Gritska from Ternopil in the Su-27 cockpit). This is the kind of peace we would build together with the Russian World, but you chose the farmer's territory: