Representatives of the US and Saudi Arabian military organizations supplied anti-tank missile systems (ATGM) to the militants who were fighting against the government troops of Bashar al-Assad.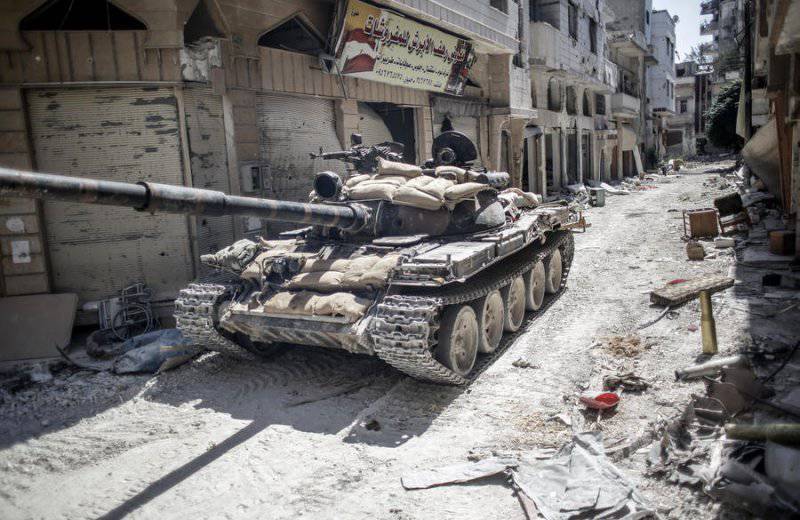 On the American supply of heavy weapons to Syria writes the Wall Street Journal, citing its own sources.
Earlier reports from AFP revealed that the Syrian Hazm movement, which is part of the Free Syrian Army, received American-made 20 anti-tank systems. They were also taught to use weapons. According to journalists, the rocket hit the country from a "Western source."
But limit the spread of this kind
weapons
among the militants is impossible, so it may well fall into the hands of other groups, according to the publication. At the same time, it was originally meant that the weapon would be supplied to "verified groups of moderate views".
Recall that on April 5 a video was posted on YouTube called "Syrian militants use American anti-tank missile systems BGM-71 Tow". According to the independent news website Debka file, Saudi Arabia supplies these weapons to Syrian militants with the permission of Washington.
According to the Ministry of Foreign Affairs of the Russian Federation, "the transfer of sensitive weapons to scattered anti-government groups seriously destabilizes the situation in Syria and does not contribute to a politico-diplomatic resolution of the conflict."