The agreement in Geneva was another setback for Barack Obama, says Fox News military analyst Ralph Peters. According to him, now Russia has a free hand in Ukraine, while Kiev is limited in establishing order in its own territory.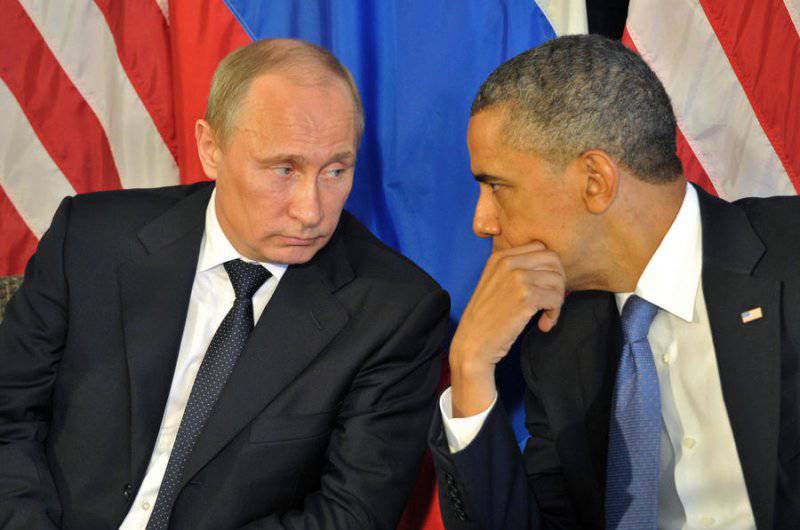 A retired officer who was specially trained as an analyst on Soviet Russia commented to Fox News the statement by US President Barack Obama. At a press conference at the White House, the American leader expressed the view that he should not be too optimistic about the agreement concluded at the end of the four-party talks in Geneva. According to Obama, there is a chance for a diplomatic decision on Ukraine, which can reduce tension. However, the United States must be prepared to respond to continued attempts by Russia to intervene, the author argues.
The full translation of the comments of Fox News military analyst Ralph Peters publishes InoTV. The retired officer is pleased to see that President Obama has become more prudent in his dealings with Vladimir Putin. According to Peters, no one talks about the intervention of NATO and the United States. On the contrary, Obama continues to argue that the United States will not conduct any military operations. This, according to Peters, shows Putin that America is afraid of him.
The analyst also believes that the text of this agreement, developed in Geneva, is a real gift for Vladimir Putin. The document does not oblige the Russian president to take some steps or refuse any actions. On the proposal to release the buildings in the east of Ukraine, he simply stated that he did not control these people and they were local patriots. At the same time, this agreement deprives Ukrainians of the ability to apply Ukrainian laws on Ukrainian territory, says an analyst at Fox News.
According to Peters, President Obama cannot fight with Vladimir Putin. And the head of the State Department, John Kerry, cannot compete with Russian Foreign Minister Sergey Lavrov. Putin has been thinking for decades. President Obama is only thinking about how to overcome the current crisis, says a former American officer.
"Putin is already in Eastern Ukraine, and he is not going to leave. Putin won, "Ralph Peters said on Fox News.
Even if the US imposes sanctions, Russia will still have Eastern Ukraine, the analyst believes.
"Putin has no backstop. Until an obstacle appears in front of him, he will not stop. And we have not yet established such an obstacle, "Peters is sure.