The self-proclaimed Donetsk People's Republic does not recognize the agreements reached in Geneva on April 17. This was stated by one of the leaders of the DPR Denis Pushilin at a press conference in Donetsk.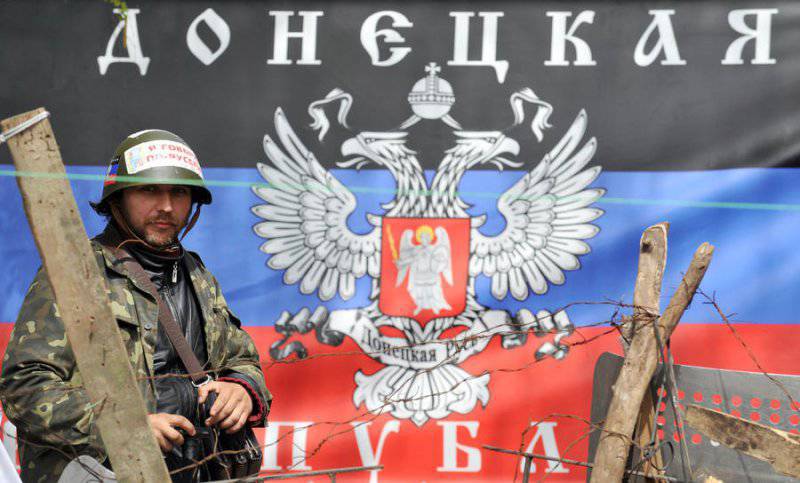 According to ITAR-TASS with reference to Pushilina, Kiev also does not comply with these agreements.
"They refuse to withdraw troops from the territory Donetsk regionand it is impossible to talk about concessions under these conditions, "said Pushilin.
According to him, before talking about the compromise, Kiev "must release the captured buildings, disarm illegal formations: the National Guard and the Right Sector", release political prisoners. "
"Only after that we are ready for dialogue," Pushilin stressed.
On the eve of Geneva, a meeting was held between representatives of Russia, the USA, the EU and Ukraine to resolve the Ukrainian crisis. Negotiators called on the parties to the conflict to disarm illegal formations, return all illegally occupied buildings to their legitimate owners, free occupied streets, squares and other public places in all cities of Ukraine. In addition, an amnesty is planned for all protesters - with the exception of those who have committed serious crimes.
From March in the east of Ukraine - in Donetsk, Kharkov and Lugansk - meetings of supporters of federalization are held. The protests have spread to several cities in the Donetsk region. The Ukrainian authorities announced the start of a large-scale special operation involving the army. In Moscow, the decision of the new Ukrainian authorities to use force, including the army, against the protesters is considered an extremely dangerous development of events.