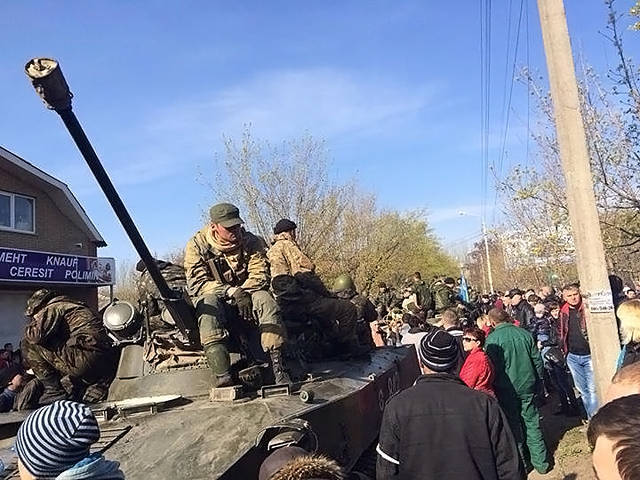 On Friday, April 18, the Ukrainian military regained two airborne combat vehicles captured by residents of Kramatorsk. Representatives of the Ministry of Defense reported that as a result of a special operation to seize equipment, civilians were not injured.
Two days earlier, the Kramatorsk citizens got hold of six BMDs, in which the soldiers planned to conduct a military operation in the city, reminds ITAR-TASS. The protesters surrounded and blocked them, disarmed the military and occupied military equipment.
In the meantime, a caches with
weapons
and explosives belonging to the radicals of the "Right Sector". According to local residents, the militants planned sabotage.
Meanwhile, the special operation in the east of Ukraine continues, but it is entering a "inactive phase" due to the Geneva accords and Easter holidays.