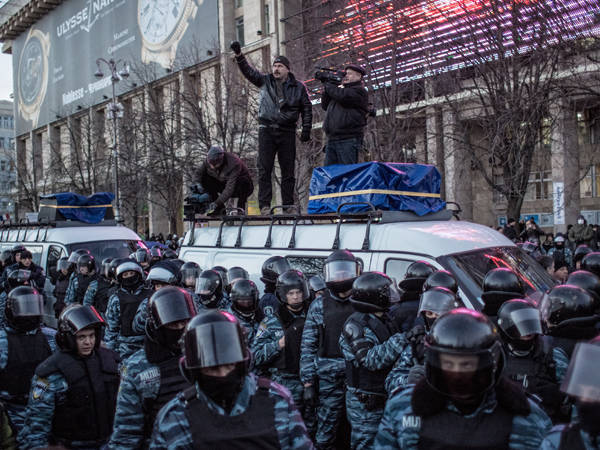 Donetsk city council decided to assign the name "In memory of the dead fighters of" Berkut "to one of the city squares. This decision was made at the forty-eighth session of the City Council 18 April.
"Having considered the appeal of the secretary of the city council Bogachev S.V., given the numerous appeals of the residents of the city of Donetsk about perpetuation of the memory of the fighters of the unit of the Ministry of Internal Affairs of Ukraine" Berkut "who died during the tragic events that took place in Kiev from December 2013 to February 2014 ... the city council decided to appropriate the square, located near Dzerzhinsky Square in Voroshilovsky district of the city of Donetsk, the name "In memory of the dead fighters of the" Berkut "," says the text of the decision of the Donetsk city council.
All deputies present at the session voted for this decision.