The head of the Gorlovsky police department, Alexander Shulzhenko, in his video message, announced that he was moving to the side of the Donetsk Republic. Shulzhenko read the text of the oath to journalists. According to activists, he became the first of the heads of local police departments in the region who took the oath of the Donetsk People's Republic.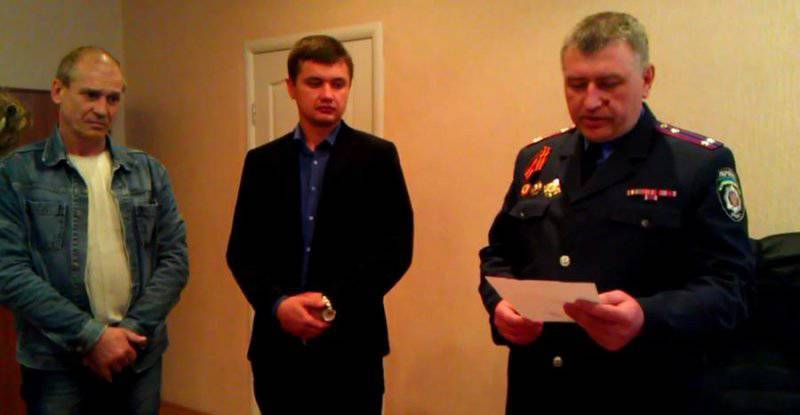 "I, Lieutenant Colonel of the Police, Alexander Shulzhenko, I recognize the Donetsk People's Republic, I undertake to maintain law and order, protect state and private property, I undertake to lead an honest lifestyle," Shulzhenko read to the camera.
On the eve of the media reported the abduction of the acting head of the city, Alexander Sapunov, who was chosen for this position by the protesters. Information about the abduction and. about. mayor confirmed his wife. Supporters of Sapunov have already filed an application with the police and are taking independent measures to find him.
Recall, April 4 protesters from among the supporters of the federalization of Ukraine took control of the building of the city hall of Gorlovka and appointed new mayor of Alexander Sapunov. Above the city administration building a flag was hoisted Donetsk People's Republic.