President Putin spoke yesterday with the citizens of his country and answered their questions. And most importantly, he answered questions from the West. And, let's hope, deprived the West of the last illusions in their desire to "punish and put Russia in place."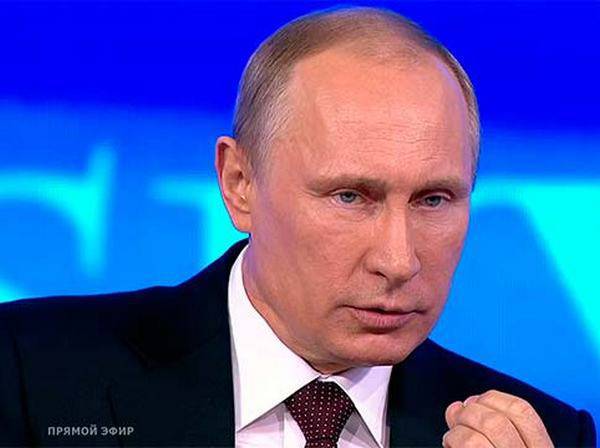 Quietly, without hysteria, which is often observed recently in our "partners", Putin answered the questions of his fellow citizens.
What did this communication show?
First of all. The crisis in Ukraine is a crisis, sanctions are sanctions, and in Russia, ordinary life continues. The leadership of Russia does not sit around the clock in a crisis headquarters, puzzled over what to do with Ukraine and how to dodge heavy slaps of sanctions. The leadership of Russia finds time to talk with its citizens. Talk on different topics.
Secondly. Russian citizens are worried about the situation in Ukraine. Very worried. And a very large number of citizens. From different regions of a huge country.
Thirdly. The vast majority of citizens of a huge country support their president. And some people even have the audacity to demand more radical measures against the authorities of Ukraine and even the West.
Fourth. President Putin does not intend to "hang out" with Western leaders, still considering them as partners. Obviously, even with Mr. Rasmussen, if necessary, he is ready to meet if Mr. Rasmussen before the meeting undresses to the underwear before the guard of the President of the Russian Federation. Well, or at least turn out his pockets.
Fifth. The president of Russia has the approval of the parliament to introduce troops into the territory of Ukraine. He really hopes that this will not happen. But if you need ...
PS Russian Foreign Minister Lavrov S.V. arrived in Geneva for negotiations to resolve the situation in Ukraine. He arrived in Geneva by the shortest route - through China and Vietnam.