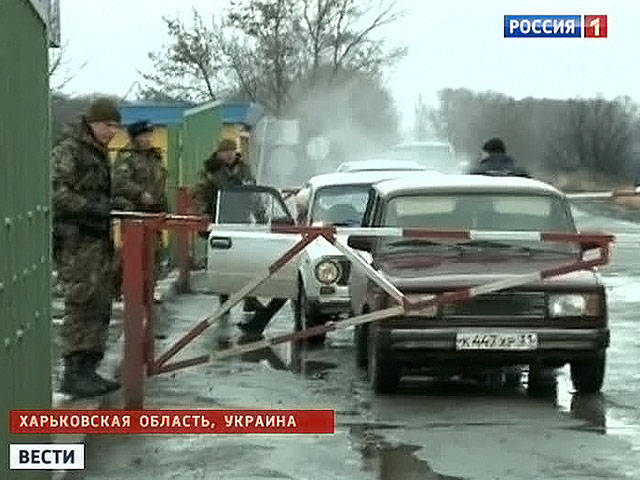 Kiev restricts the entry into Ukraine of all male Russians from 16 to 60 years. These are temporary restrictions, according to representatives of the State Border Service of Ukraine. Entry will also limit for male citizens of Ukraine registered in the Crimea and Sevastopol. Notifications on the prohibition of entry into the territory of Ukraine of Russians in the Russian Railways have not yet received. Earlier on the restrictions reported "Aeroflot".
Ukrainian border guards will hold talks with all Russians at checkpoints. Only those who have documentary evidence of the death or illness of a close relative will receive a pass to Ukraine, as well as if there is a supporting document for an invitation from legal entities and individuals, ITAR-TASS explains.
In Minsk, the timetable for the movement of trains between Russia, Belarus, Ukraine and the Crimea for the 2014-2015 years is now being agreed.
"From the point of view of international law, this is absolute nonsense and nonsense," Igor Lebedev, Deputy Speaker of the LDPR State Duma from the Liberal Democratic Party, commented on the introduction of restrictions for Russians to enter Ukraine.
These actions, the current Kiev authorities, according to Lebedev, once again demonstrate their own impotence. He compared the actions of today's Kiev with "the behavior of the beast cornered in a cage - he has already exhausted, he understands: the end is close and tries to snap and bite."
"The adoption by Kiev of this kind of absolutely illiterate, unprofessional decisions shows that this government does not have long to be at the top," the Liberal Democrat emphasized.
At the same time, Igor Lebedev believes that Russia in no way should introduce any retaliatory measures.
"Our president is doing absolutely well - he does not respond to attacks in our direction, which are coming from both Ukraine and the West. We do not respond to sanctions, because we think it is ridiculous, do not respond to threats, as well as This kind of "decision", - said the parliamentarian.