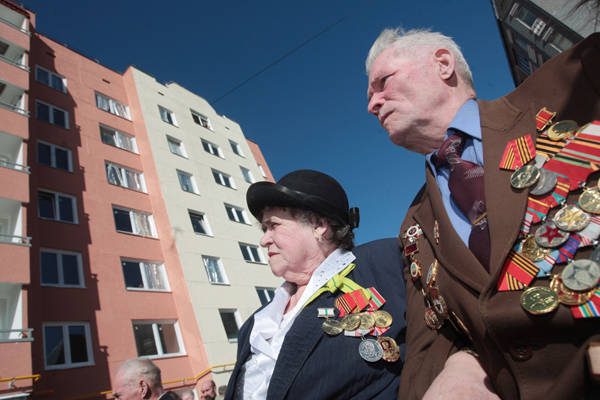 In 2014, the Ministry of Defense will repair the apartments of veterans of the Great Patriotic War. This was announced today by the Chief of the Main Directorate for Work with Personnel of the Armed Forces, Major General Mikhail Smyslov.
"This year, the issues of conducting an in-depth medical examination of all war veterans and members of their families, as well as overhauling the apartments of veterans who do not have the right to receive new housing will be solved," he said.
The head of the military cupola clarified that if necessary, medical officers will provide medical assistance to sedentary veterans at home.
Recall that at the beginning of this year, Defense Minister Sergei Shoigu ordered departmental hospitals and clinics to provide free medical services for compulsory health insurance programs to front-line soldiers. According to the calculations of the military, 330 of thousands of participants in the Great Patriotic War will be able to use this right.
I must say that the front-line soldiers had previously been entitled to free military medical care. But until the end of their lives, only officers who had fought and their families were attached to departmental clinics and hospitals. And each such military after the resignation was taken to medical records in the ministry from which he resigned. Those who went through the war as a soldier or sergeant and have demobilized after the Victory are now being treated in ordinary polyclinics-hospitals (with the right of extraordinary visits to doctors and preferential purchase of medicines) or in specialized medical institutions for veterans.
Nobody deprives this right of front-line soldiers. But now they can turn to military doctors for help.