According to ITAR-TASS news agency, United Aircraft Building Corporation (UAC) is planning to sign a contract with the Russian Ministry of Defense for the supply of an 31 tanker aircraft based on Il-476 (Il-76МД-90А) in the fourth quarter of this year. On this 16 on April 2014 of the year at the International Engine Forum (MFD-2014) was announced by the Deputy General Director of JSC UAC - Transport Planes (UAC-TS) Olga Fedonyuk.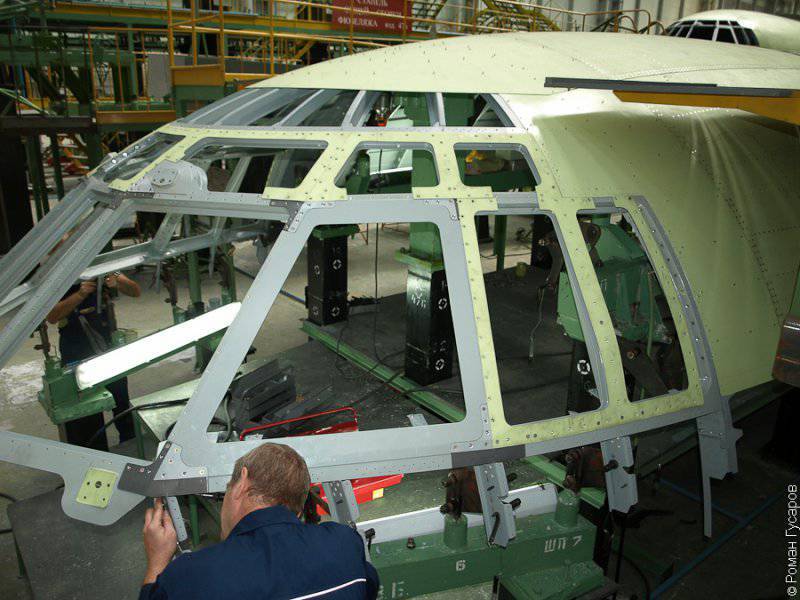 Assembling an Il-76MD-90А aircraft at Aviastar OJSC (c) Roman Gusarov
"In the fourth quarter, we hope to sign a contract with the Ministry of Defense for 31 tankers and, therefore, for 62 [so in the text !! - bmpd] PS-90A-76 engine," said Fedonyuk. She noted that Perm Engine Company (PMZ) is a strategic partner of the OAK-TS division, since all aircraft are transported
aviation
, including military transport aircraft, created on the basis of IL-76, are equipped with engines of this plant.
For his part, Sergey Popov, Managing Director of PMZ, noted that the tankers will be equipped with an absolutely similar engine as the military transport Il-476. "The advantage of the project is that all aircraft and engines are unified," he stressed.