A spokesman for the Russian president, Dmitry Peskov, said that the Russian position on the situation in Ukraine does not reach the western audience because it "runs into a rough concrete wall of censorship."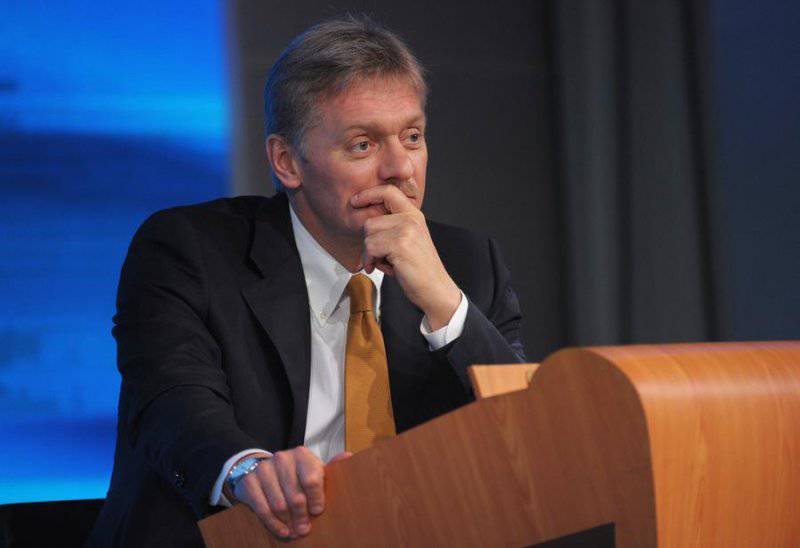 On the air of the Russia-24 TV channel, Dmitry Peskov stated that viewers in the West are in fact deprived of the right to freedom of information. He also noted that the Russian representatives, including the president, the prime minister and the foreign minister are trying to use every opportunity to explain the Russian position, to try to dispel these or other rumors.
"These explanations do not pass, and they do not pass because of their inconsistency, on the contrary, Russia's position is very consistent and reasoned, it does not pass, because it encounters a censored rough concrete wall," said Peskov. "We have not seen this. To be honest, we didn't even think that it is so openly, "he added.
On the eve, Dmitry Peskov said that there are no Russian troops in eastern Ukraine. According to Peskov, Russian President Vladimir Putin and Foreign Minister Sergey Lavrov have repeatedly stated this.
"This is an absurd statement. There are no Russian troops there, "the spokesman stressed. Peskov recalled that Vladimir Putin and Foreign Minister Sergey Lavrov had repeatedly stated this. "One can only express bewilderment that these statements by the Russian side deliberately prefer not to hear," said Peskov.
Recall, February 22 in Ukraine there was a coup, as a result of which President Viktor Yanukovych was removed from his post. The Verkhovna Rada temporarily placed Aleksandr Turchinov at the head of the state, changed the Constitution, and appointed the presidential election on 25 in May.
In March, in the east of the country - in Donetsk, Kharkov and Lugansk - meetings of supporters of federalization began. Their members are demanding a referendum on the status of their regions. Recently, protests spread to other cities in the Donetsk region - Slavyansk, Mariupol, Yenakiyevo and Kramatorsk, as well as a number of small settlements where administrative buildings were seized.