The Russian Foreign Ministry accuses Washington of approving the "war against its own people," declared by the Ukrainian authorities. In Moscow, say the numerous manipulation of facts about what is really going on in Kiev and the United States of seeking to impose a distorted perception of the rest of the world what is happening in the south-east of Ukraine.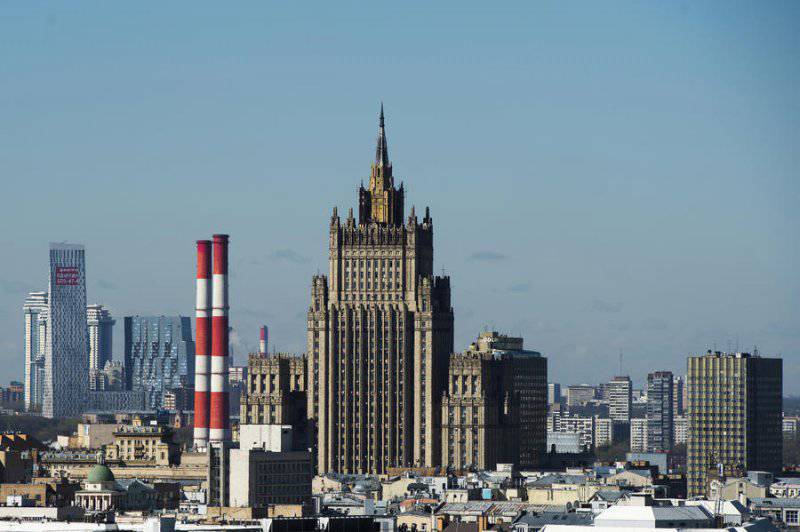 "State Department USA feverishly collects any speculation spread by the current Kiev authorities in order to substantiate the accusations against Russia of incitement and almost organizing unrest in the South-East of Ukraine, "the foreign ministry's website says.
In the Russian Foreign Ministry cite as an example two press releases from 13 April. They noted the dubious "facts" of the involvement of Russian special forces in the seizure of administrative buildings and the coordination of protest actions. "On a like" propaganda "can be judged by such convincing for the State Department" evidence "as Kalashnikovs, seen some protesters dressed in camouflage uniforms. It's as if the US foreign ministry doesn't know that they are in service with the Ukrainian army and law enforcement agencies, "noted Smolenskaya Square.
According to Moscow, the thesis about the adherence of the provisional Ukrainian government "to protect the rights of all citizens of the country", which is exaggerated by Washington, does not hold water.
But the main thing, according to the Russian Ministry of Foreign Affairs, is not even in juggling the facts, but "stubborn reluctance or inability to see reality as it really is and in an effort to impose on the rest of the world a distorted perception of what is happening in the southeast Ukraine". The message states that Washington calls the atrocities of "Maidan's heroes" popular revolution from time to time, and protests in Donetsk, Kharkov, Lugansk, Slavyansk and other cities declares "attacks of terrorists sent from outside". "These are not just double standards, but frank hypocrisy," they emphasize in the Russian Foreign Ministry.
"Now, when the ruling regime in Kiev has staked on the use of force, public discourse by official representatives of the White House and the State Department that this is about" maintaining law and order "means nothing more than approval of the war against their own people. Washington should be aware of the catastrophic consequences of such reckless support for its Kiev wards, "the report says.